In a cabin in the woods, surrounded by unencumbered farmland, lived 4 pigs. The old farmer had told Sean he needed to get two and could not buy one just on its own. To house two pigs required a shed as well as electric fencing to keep them from getting out and into the road. Sean thought he might as well have four pigs if he were going to have two—costs being the same.
The pigs came in mid-July. He had spent the spring preparing for them—watching YouTube videos on basic carpentry, borrowing the neighbor's tractor to clear a plot of land for their use. The process was enormously satisfying, while cumbersome to set up. Sean never felt more powerful than he did sitting strong over mounds of hot earth, as he flattened them to a pulp. Here was a man making his kingdom, while his beautiful wife Jodi cradled their baby somewhere off in the kitchen.
On the day the pigs came, it was so hot Sean could barely see through the vortexes of black that the blaring sun drilled into his vision. He was about to go back for his sunglasses when the farmer showed up with his tractor, which he backed artfully right up to the make-do plyboard gate.
When he let the pigs down the ramp and into the pen, they were an unremarkable size. This disappointed Sean somewhat. They were no longer babies, suckling at their mother's teat, satisfying and small. Nor did they have the tempting heft of pigs ready for the slaughter. They looked like little dogs, the four of them, awkwardly stumbling down the ramp. There was a black one, with a white stripe that was slightly thicker than the others, a large pink one, just smaller than the first, an orange-splotched medium-sized one, and a tiny pink runt the color of a ballet slipper. Sean looked at them and saw the promise of new life. Sean looked at them and saw death itself.
The days were long for the pigs and full of delights. At first, they hovered together inside the shed Sean had made for them, as they were too delicate to weather the chance of bears in the pen outside. They layered their burgeoning bodies over each other, digging nests in their own shit. Sean would often tell Jodi he was going to check on the pigs just to have a chance to be outside. He could watch them for 20 minutes like that, sitting perfectly still, leaning on the water trough, not minding the black flies or menacing gray spiders that made their homes in the rafters.
As the summer grew hotter, the pigs grew and grew and finally they were able to be let out into the pen. It used to be that when Sean approached the pig shed, the pigs hovered in a corner, pressing back as far away from him as they could get. But pigs are curious animals. On the day he let them out they came to sniff at his fingers, eagerly, only jumping back at the sound of sputtering exhaust from the idling tractor.
Sean had asked Jodi to come but she had been too busy putting Layla down for her nap. She seemed irritated when he asked her, though he didn't care to find out why. Jodi was always irritated these days. At first, he thought, it was the pregnancy hormones wearing off. Then maybe, the stress of breastfeeding, but now he was sure it was him, purely him. Everything he did was always wrong.
Jodi said Sean didn't help around the house enough so he told her if she made him a list of chores, he'd of course, be happy to do them. This satisfied her not at all and in fact only seemed to make things worse.
"I want you to be an equal partner, Sean," she had basically hissed at him.
And what was that supposed to mean? What was he doing if not being an equal partner in this dream, their dream? He had built this shed with his bare hands. He was raising the food they would put on the table all next year. What kind of partnership did she expect? Did she want him to breastfeed for her? No, there were some things a man simply could not—should not– do.
Sean opened the latch that led into the freshly mowed pen. The pigs stuck their noses and sniffed at the dry sunlight. They retreated and danced jolly little circles in a ring around the shed. The large pink one, which was proving itself to be the boldest, stepped off of the ledge and into the open pen first, its feet sinking into the soft ground. The others followed tepidly behind, as jealousy compelled them to also inspect the browning cut grass.
The joy of the pigs accelerated quickly. They sniffed their flat noses in revelry up at the sky. They jetted back and stood on their hind legs like horses. They sprang forward and jettisoned themselves onto a dirt path their feet trampled through the wildflowers. These pigs had spent their lives thus far in the soft, damp prison of the pen. Every smell now was new, every taste a revelation.
Sean took a video to send to Jodi. She responded by double tapping back to him a little red heart that uninterestingly dog-eared the file. Sean took his lunch by the pen this day. A ham sandwich he had wrapped in rustic-looking wax paper and Christmas twine. The clouds moved softly over the sky, the birds sang, the pigs were free.
By the first weeks of August the tomatoes in the greenhouse began to come in droves. Sean spent hours trying to stay on top of them, until the thick green pollen stung his hands and made them crack open and bleed. Jodi hated to see anything wasted, and besides, she said pig feed was bad for the pigs' stomachs. She insisted on never feeding them kitchen scraps, but instead the same dull, dry, expensive feed. But Jodi hardly left the house or cared to lift her sagging ankles high enough to peer out the windows and into the garden.
Now there was so much coming off the vines that Sean could not resist pulling a few fallen tomatoes from the ground or throwing them into the pen. The pigs gratefully wrestled each other in good-natured spats, throwing their bodies over the squat mound of red flesh that splayed out over the ground on impact.
At first, Sean chose only the tomatoes infected by calcium rot or strange new molds. But soon the tomatoes became so abundant that Sean knew he and Jodi could not finish them in a year, or even sell as many at the market. It became his pleasure to take the juiciest, longest, most unblemished tomatoes and bring them as offerings for his friends, who would now accept him more trustingly; who now pranced up to greet him as he approached the gate.
It felt good to feed them this way, simple. No dollar per pound or store of jarred tomato sauce could bring him the same satisfaction of lifting the heavy fruit in his palm and feeling the anticipation of the animals as he raised his hand over them like a priest ready to bless. There was a beauty, an exhilaration, a weight, in watching the fat arc of the tomato reaching over the fence in God's perfect symmetry. Of watching the fat mouths of pigs break over the juicy fibers of broken fruit. Of watching the way globs and seeds and dirt would hang gluttonously from their whiskers.
Jodi was not waiting for Sean when he got to the house. He heard a cry in a far-off room but couldn't place her. There was not any dinner out for him, though he checked the Dutch oven that rested on the stove—empty. He checked the fridge but there was nothing that revealed itself as anything that might resemble dinner: a few sheets of American cheese drying in a Styrofoam package, a half a melon that was beginning to go dark.
Sean grabbed a can of tuna from the pantry and tossed the tin lid into the mass of dirty dishes in the sink. He pulled out serrated globs of tuna with his hands and turned them over in his cheek like chewing tobacco. The taste of the salty fish made him think of the soft lips of Jodi's pussy. No, not Jodi, farther back—that grocery store clerk he had hooked up with just after college, the one with the tiny vagina that tore just a little where he inserted himself inside her. She had an unusual name, what was it, Oleander? Olenna?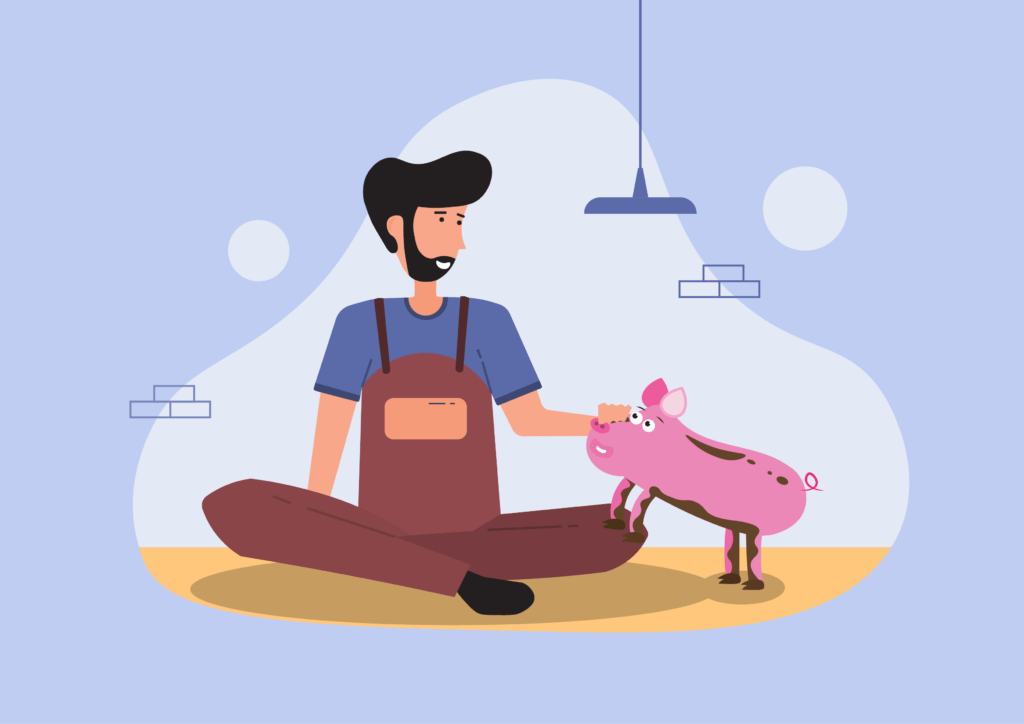 Olivia, that might have been it, had been exquisite. She had a thick plump ass that bounced like a medicine ball when she walked, and a tiny little voice that pipped and squeaked. Sean could feel himself getting hard as he rinsed the tuna fish can and dropped it absently over the mess of dirty dishes. He climbed the stairs in search of Jodi.
Jodi was sprawled out like a drunk Madonna on the bed, fuzzy gray socks poking out of the pregnancy sweats she was still wearing. A lump of baby fat protruded under her over-stretched t-shirt, making her look like she was possibly pregnant again? Sean had to do a double take before doing the math and putting his mind at ease.
He walked over softly to the bed and kissed her gently on the cheek, placing a hand firmly on her right breast. She startled awake, moving one hand swiftly to his and holding it tentatively as though she thought he might tighten his grasp. She always did this, made him feel foolish for even trying. Made him feel repulsive, a blob, like his intentions were predatory.
Jodi looked around the room as if trying to remember where she was, then, with a determined resignation, gave a forced smile that touched only her lips. Sean tried again, placing his left hand now on the inside of her thigh and tugging at the worn sweatpants.
"Mmmmm," she said as she closed her eyes and forced her neck back towards the ceiling. She made no effort to scuttle out of her pants.
Instead, she sat up like a rag doll and arched her back forward, hands grasping unflatteringly towards his loose erection. She cupped it softly in her clammy palms and began jerking at it unenthusiastically, a sleepy smile still glued only to her lips. There was an awkwardness to the jerking motions, the way she kept her hands out of any possible trajectory of cum, the way she kept her fingers straight as though she didn't mean to use them. When she was done, or, when he was, she flopped back onto the bed with a cumbersome "oof" and fully closed her eyes again. Sean's legs were still wet with cum and exposed as he lay like a dead fish trapped on a dry wharf.
By early fall, the pigs' bodies were fatter, their faces began to change. They lumbered about the pen gregariously, comfortable in their home, the long dark days of enclosure forgotten distantly behind them. The fat that crowned the bottom of their faces gave the appearance of beards under their distinctly human-looking eyes.
Sean brought his little Layla out to name them, swinging her like a kettlebell over his shoulders. She squealed and ran back and forth in front of him as they made their way down the gravel path, her footsteps making a pattern like surf waving through sand. Her porcelain strawberry ringlets bounced playfully in the sun as she twirled, hurling herself towards the electric fence. Sean grabbed her sweet hand just before she crashed into the line and yanked her backwards towards him. She jolted and looked at him incredulously. He decided not to admonish her and instead he said, "what should we call them, my little love?"
Layla squealed in delight and then looked quizzically at them, corking her head to the side in contemplation. Then, her eyes lit up and she raised a finger in dramatic, cartoonish confidence. "I know," she said with the authority of a professor. "This one," she said, pointing to the small pink runt, "we'll name Tiny Finey, cuz he's tiny and just fine. This one," she said, pointing at the black and white striped pig, "we'll name Zebra." To the orange one, she pointed and said, "this one's name is wave!"
"Wave?" Sean asked, lifting her onto his shoulders, "why wave?"
"Because she has a wave on her side there… see?!"
Sean had to admit, he had never seen that before but there it was, an unmistakable crescent pattern on the pig's skin. Leave it to a toddler to notice what in four months he had not seen. "And what about this one, my love," he asked, pointing to the fat pink one.
"That one's named Binky!" She exclaimed. "Because he's big and also pink-y!"
Sean marveled at his daughter. He didn't know how something so perfect, so full of light and joy, could come out of him and Jodi. He and Jodi had always connected over the dark things in them, their childhood traumas, their secret burdensome desires. He felt like he had a kinship in her through his ugliness. It was a frequency that matched his own. It was not something that seemed to be replicated in either of their children. Neither their infant son nor Layla had seemed graced with the ugliness he knew he and his wife carried. They loved the world, reveled in it as much as pigs in fresh hay. They were everything pure and good that Sean knew he no longer had access to. These days Sean wasn't sure of very much, not sure of his marriage, his finances, not sure he was happy with the person he had decided to be. But what Sean did know for sure is that he was going to be a better father to his children than his father had ever been to him. He would be a good father to them and their love and acceptance would be his just reward.
Sean reached into his pocket and pulled out a cherry tomato he had been saving just for her. "Here, love," he said. "Do you want to feed this to Binky?"
Layla took the tomato like a jewel and chucked it with all her might into the pen. It hit the ground and splattered like a wave breaking against rock.
In winter, the pigs began to turn lazy. They were so fat it became difficult for them to roll their odorous bellies out of the shed and into the snow-capped pen. They became aggressive with each other. More out of boredom than genuine malice. Layla continued to beg Sean to go and feed them. Sean continued to indulge her. Jodi sat on her back with the teething baby and watched flies crawl across the ceiling. He never argued with her, never propositioned her either. It is if they had reached a callous stale mate in their marriage. All their sounds and grunts were neither words of affirmation nor secret grievances. Hollow, that's what Sean would call them. Hollow, that is what his marriage had become.
He brought Layla to visit the pigs every day that he could. She was getting larger now, but the snow was growing higher, so that he still had to swing her in her little rubber boots over the tides.
The world is quieter in winter. Snowflakes fall with a deafening sound, akin to dreaming. There is both thunder and wildness, and softness—Sean coveted the softness. Even though the slush flurries blasted and the moon came and went with indifferent darkness. There was peace in the savagery of it. So cold he couldn't think or feel his hands. So warm were his daughter's eyes, who seemed totally indifferent to any kind of weather. She didn't think about what she was wearing. Sean wasn't even sure she could feel the cold. All Layla ever wanted was to feed the pigs.
After a while the tomatoes ran out. They became thinner and thinner on the vine and started to come in all watery, climbing more laboriously over the wire that held them. Sean and Layla started pulling from the freezer, taking frost-sticky fruit and rolling it under hot water in the sink, just for the fun of it. The skins would peel off in long, sliding curls and Sean and Layla would put them in their mouths and chew them with their two front teeth, like rabbits.
Sometimes, as they wandered down the path, bits of tomato skins fell from their hands and into the white snow, squishing beneath their rubber soles. They carted armfuls of the fruit, sneaking around Jodi on the phone in the living room, around Jodi drawing a bath, so she would not see them stealing away with the fruits of the summer like thieves in the night.
The pigs always bowed to them like kings. They wrestled each other. Bit at each other's' heals. Layla squealed. She sounded just the same as they did.
Pigs are dirty animals. They stick their feed in the water and get it all muddy. They often turn over their food into the ground, wasting it, making happy bedding out of expensive grain. Sean told Jodi it was necessary he was out there morning, noon, and night to look in on them. He got up at dawn. Truly, it wasn't necessary he was up this early, as pigs, unlike cows, do not need any kind of consistent and timely attention. Truth was, they were relatively low maintenance– but that didn't stop Sean from making a project of them. He woke up at dawn because he liked it. Because it made him feel like a farmer. Because he liked bragging with his family over the dinner table. "Well maybe if you got up earlier, you'd get more done in your day," he'd tease, shoveling mounds of mashed potato into his mustached grin.
Sunrise was dark, dark, dark and then full of red, but only for a minute. Sometime the sky tinted so pink through the canopies it looked neon, artificial. This was the only point of his day where Sean felt truly alive. He carried 5-gallon jugs of feed with lead hands in an awkward sideways crab-step. He arched his back over the barn sink and waited for the freezing water to sputter. He never turned the sink all the way off, made sure to keep a full tank of gas in the tractor, and earnestly fought so many other delicious hazards of the cold.
Sean took his breakfasts sitting in the snow, feeling the fuzziness of the wind at his cheeks. He watched the flat pigs' noses sniffing at the smells he carried in from outside. Bacon grease on his coat from the kitchen, ham in his sandwich. They nudged him affectionately. They rolled on their stomachs for him. Little flyaway hairs sprouted over their nipples. They looked like little buttons poked into soft dough. Their skin was smooth like browned butter. They breathed and he watched them, their pink-nippled chests rising and falling.
It was a dry afternoon, so cold Sean knew he had no chance of being discovered. He tossed the shovel into the snowbank outside with his left hand and bit into his breakfast sandwich with his right. He traced his eyes over the center line of their bellies. He thought about slicing each one with a sharp knife knife—visualizing their blood oozing out into the snow. He dropped to the ground and smiled at them, lifting his arm out in offering and army crawling across the pen. He didn't care about dirt or cobwebs or pig shit. He loved to be one of them, just for a minute. He didn't see any harm or shame in it. Men too, deserve whole worlds of their own. Breakfast sandwich tinfoil curled next to the trough, he dragged his heaving 6-foot body and snuggled into the herd, throwing his beer-belly over Binky, pushing his thighs under Zebra, who lay her spotted nose on Sean's soft ass.
The feeling of being here, warm bodies clawing, the dirt and the privacy of the shed, the pride of the thing he'd built with his own hands, the pigs he raised, filled Sean with an electric energy. He listened to the sounds of snow blowing around outside the door and stretched his legs out, pressing his feet against Tiny Finey. He pulled up his pant legs with his hands and inspected the long hairs that poked out from his rough calves. They sprouted the way the hair on Binky's head sprouted over his heavy eyelids. They were made of the same stuff, him and the pigs. And weren't they too, human? Didn't they feel and play and love and lust? He had seen it. Had seen them climb on top of each other and gyrate their thick bones against each other, searching for sensation.
He had also seen their tenderness towards each other. He knew, that pigs, unlike dogs or other creatures, sang to each other. They touched and nuzzled. They pleasured each other, the boar pressing at the sow's plush genitals. They made sounds of softness and reassurance. There was an expression of love there Sean had long since felt. Jodi, who gave him the occasional sleepy hand job, who was always too tired or too sick or too sad to really look at him. Jodi who he had caught masturbating, who he knew regularly charged her vibrator, washed it, and put it snugly away in his absence. Him, measuring the position of it like a bandit, him watching the signs. The way she would retreat after dinner and encourage him to watch TV, the way she would back into the shower for long periods of time. By now, Sean was used to being unwanted. There was something empty in him there, where he remembered affection used to be.
Sean nuzzled against Binky's back. He felt her breath rise and fall. He traced the long folds of her round body with his middle finger. He moved his hand to the soft heat of her mound. She groaned a little and kicked her foot without moving. They sunk into the mud. Sean felt the long hard bulge of his erection. It smelled of shit and hay and cum inside the barn. All he wanted in the whole world was this tenderness. He snorted just like her and felt the wildness of it. He threw himself up on all fours. He pulled his hand back and cupped it over his erection, tugging at the tip of his cock. Sean felt the pleasure coming through him in waves. The ebbing and flowing of the pigs' breath in synchronicity with his own. At the tip of his orgasm, he arched his back and howled, sucking in the cold air which now felt like a thousand flat noses sniffing at his skin.
"Daddy?" came a question from the doorway. Layla was two feet tall with four round globs of tomato tucked into her shirt, pulled up over her exposed tummy. "Daddy, why are you acting like a piggy?"
The brown vines lay naked in the empty greenhouse.