I just wish I could visit his grave. Just to stand by it. I'd only been once after the stone was placed; the cemetery was too far without a car. I don't know if anyone ever went again. But every morning I thought of that huge stone with my dad's name on it and said in my head, "Rest in Peace our father." I didn't know he was so young.
The attic was blazes but I moved up there.  I dragged my mattress and old dresser up from downstairs and if she noticed she never said nothing.  She was out in the summer kitchen cooking and probably never even went in my room, or just forgot I was there.  My baseball glove, and the box of stuff I had of my dad's:  an old typeset block from the printing press he'd run—it smelled like his hands smelled after work and the way my hair smelled too after he'd given me 'a Dutch rub,' some German coins  and a picture of him and my mother on the boat to America fit on top of the dresser.  That was all I had of his. 
With the back stairs and my stocking feet I avoided my mother most days. She didn't care if I ate or not so…. Her and me. My brothers and sisters were grown, married. I was the baby-by a long shot. I was twelve years old- and I definitely knew she'd killed him. They said it was a cancer, but I knew he just had to get away from the money worries, her constant nagging, the nights at the newspaper. The picture of them on the boat from Germany was tiny and grainy, but it was the only one I had. They look young, serious but I bet they were excited, like something good was waiting for them after the old country. They came to her relatives in Denver, gossiping, visiting all the time, eating the same stuff they ate in the old country, speaking loud German. I guess they were all my aunts & uncles; that's what I called them and all the uncles had dirt under their fingernails. Some of the aunts wore long black dresses and kept scarves on their heads. The uncles wore suspenders. I don't think my dad had any family of his own, except us. Sometimes he'd stay out in the garden or the garage when they came. I couldn't tell who was old and who wasn't. No one cared if I took off on my bike, though I kind of rather of been be out with my dad.
My parents raised six kids in a two-bedroom house; I think there was a 7th that died. My Dad never made enough money, nobody did, and by the time I came along, they seemed old. After my dad died I knew it wasn't fair, but some days I did, I hated her. It wasn't until years later that I realized she was scared and lonely, especially after I pushed her away, and that's why she married Old Man Schultz; then, I didn't get it: he was mean and ugly, mean to her, mean to me. I asked my brother Dave once if he thought they loved each other and he snorted, "Kid, the man only has three teeth. He wears overalls with no shirt. He's poor as dirt and mean as a snake. Love? How'd you figure that? He's just all she could find." And they all stopped coming to visit. And I hated it that he had the same last name we did.
I tried to be relieved that she had Old Man Schultz to concentrate on now; maybe she'd forget about me and I could leave. I rode my bike more and more, up and down every boring street with every yard full of kids and women hanging wash, away and away from the house. She never said a thing. I got a paper route both mornings and afternoons, the Rocky Mountain News mornings , Denver Post afternoons, and as long as I saved half my earnings she didn't care. I set up a strict practice schedule for baseball. Practicing by myself wasn't that easy, but I wouldn't try out for the team until I was sure I'd make it. And, I was a good student. I did all my homework and kept to myself, no fights, no friends, no trouble. I was one raggedy immigrant kid the teachers couldn't complain about.
But weekends were hard. Old Man Schultz worked nights and slept all day so we had to be really quiet in the house, even on Saturdays. It was a good thing that I never invited anybody over; it would have been like spending an afternoon at a funeral parlor. And who would I have invited anyway? Saturdays my mother sat right up close to the TV to watch Oral Roberts, the sound turned way down, and she stopped sitting on the front porch gossiping with the neighbor ladies. She cooked in the summer kitchen, which meant I couldn't go there to cool off, not unless I wanted to get stuck plucking a chicken. There were no evening papers on Saturday and Sunday and no school and I couldn't stay in the attic all day. Sometimes I rode my bike over to one of my brothers and got them to pitch to me and they never told, because I wasn't supposed to ride on the busy streets.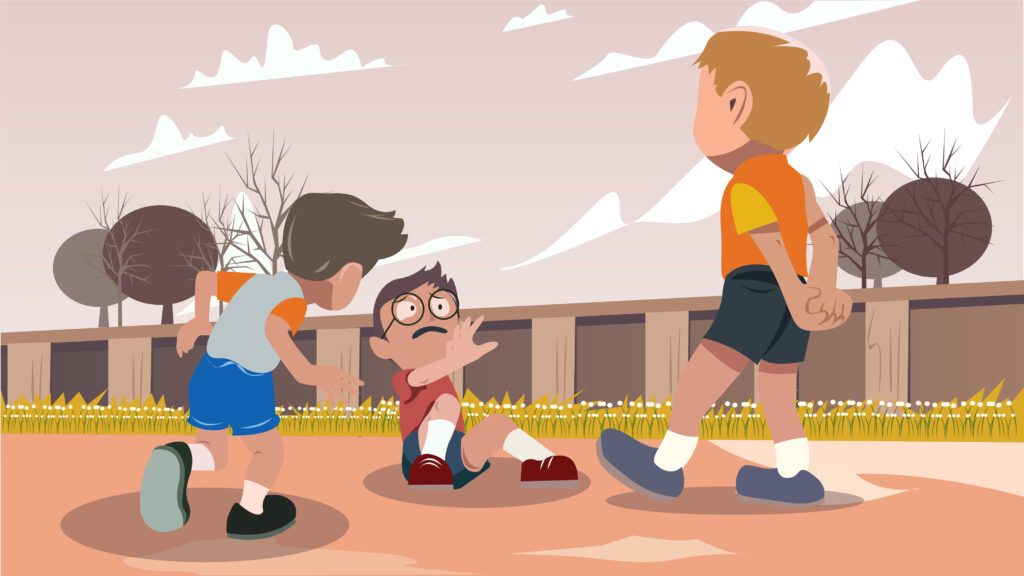 Saturday I was out in the side-yard practicing my high balls. It was really hot. Old Man Schultz was sleeping; I couldn't risk going in for water even, especially since my mother was at the market and whenever he caught me alone in the house he liked to give me a friendly kick in the pants or a nice cuff upside the head. I was using Dave's old glove for practice; it was nice and broken in, soft with years of neet's foot oil. I kept my good one for the real team. I had to admit I was getting better and better. No matter how high I threw (and I could throw pretty high) and no matter how wild, I always caught it, even diving. The last throw did me in. Wild, it thwanged hard on the tin roof right over the bedroom. I ran to scoop up the grounder and heard the back door slam hard. I looked up to see Old Man Schultz headed towards me buttoning up his pants. He grabbed my pitching arm and twisted until I felt like yelling and hauled me inside the house so the neighbors couldn't see, slammed me against the wall. I heard the glasses in the sideboard rattle. My shoulder stung and my ears buzzed. When he leaned back to put his weight behind his kick, I grabbed his foot and twisted.
He went down with a shriek and I ran out the back door, grabbed my bike and took off. I pedaled like crazy, dodging families with grocery carts, delivery trucks, cars, dogs and rode and rode until I was way out of town. I was lost, but I still expected to see Old Man Schultz behind me. I hid my bike in the weeds and slid down the creek bank to cool off. Now what? That shriek scared me. What if he'd hit his head and died? I felt briefly sorry for the old buzzard. Then I felt sorry for myself. Where was I going to live? How would I get my glove back?
Turned out, he never even told my mother, and he didn't die either.
The days got cooler and I pedaled slower and slower on my evening paper route to avoid going home. School and baseball were all I cared about. And also saving enough money to move out of the house. One day after lunch I was with some other guys throwing balls against the side wall of the school– which we were allowed to do only after lunch when the classrooms were empty. Suddenly a bunch of kids crowded around me, Sue Schaeffer among them. She was big and blond and kept sending me notes in class which I tore up without reading. The other kids were shouting, "Come on Sue," "I dare you," and Sue was coming straight at me. Just when I figured she was going to knock me down, she grabbed me and kissed me right on the lips. Everyone hollered and hooted and clapped and I saw a couple of teachers headed our direction and everyone scattered. I stood there, feeling kind of sick, all hot where she had pressed herself into me.
Once we got back inside, the other guys were slapping me on the shoulder and saying, "Go for it, Sam," "There's plenty more where that came from," "She wants you!"
When the bell rang, I went straight to the bathroom and stayed inside a stall until the halls were quiet. I took the back way home.
Now I had to figure out how to be invisible at home and at school. When I refused even to look at Sue, the kids started calling me 'homo,' asking if I liked boys, if there was something wrong with me. I rode my bike around after school and all evening, even after my paper route. I stopped practicing baseball. I skipped class sometimes too, hanging out all day at the creek by myself until it got dark. Nobody seemed to notice.
One night Sam was on his way home from the creek, riding right past the school yard, hearing the clapping and jeering from weeks ago and wondering if he could ride to the cemetery. He didn't even see them but right in front of him was a gang of school guys and some older ones he'd never seen. He swerved and fell off the bike and they were all over him, pulling him into the old baseball field. Sam kicked and fought, and tried to yell, but he couldn't make a sound. They turned him over and pushed his face down in the pebbly dirt along a broken down fence. The wire scratched his ear and he was suffocating, dirt in his nose, stinging his eyes, they pushed hard. They were quiet, grunting, one of them giving orders, not shouting or laughing now, strong, mean. He felt a hand reach round to unbuckle his pants. Sam couldn't get his head up or his arms under him to turn over and he thought he was yelling but he couldn't hear himself. They pulled his pants and underwear off grabbing and pulling as they turned him back over. Sam bucked and thrashed and felt sick and a weird pleasure, but he was helpless. Fat Joe was on him pulling and jerking harder and harder and laughing quietly. "Go ahead Joe, do it. You said you would." "You're a bigger homo than he is if you don't." Joe just pumped and pumped. All Sam knew was heat and pain. Dirt, their hands slapping to get to him. He was stretched and taut and the inside of his head was all black. They pushed him back over and held his face down again. The worst pain he'd ever felt arched through him over and over until he wasn't even there.
I tried to stand but things kept going dark and stary, my legs shook, I shivered, I couldn't get my feet. I spat dirt and rubbed at my face. I thought I'd wet my pants but it was sticky. I threw up over and over and finally just lay on the road. Thinking about the beating Old Man Schultz would give. It was late. My bike was somewhere. I had to get back in the house without anyone seeing me. I found my pants and underwear, pulled them on and the dirt and cuts and gross stuff stuck to me. My bike was in the ditch where but when I tried to get on I threw up again; I glided home on one pedal. One step at a time up the back stairs, I knew the creaking ones were. I stank, my clothes stiff, bloody. I shoved my underwear to the bottom of my book bag. I could throw them away on the way to school, though she'd notice I was a pair short. I washed out my jeans in the sink and stuck my head under the faucet. Cleaning myself with a wash cloth was too painful. I pulled my pajamas over the sticky mess. My hair dripped on the pillow.