In a circle, a group of men squatted on the sand, drinking tea. In the middle of them was the Slum chief, who stretched his hand and offered me to drink tea from the cup used by everybody, with flies sticking on it. I was in one of the slums of Dakar, Senegal, accompanied only by my driver. The invitation to drink tea was a critical moment, a gesture of friendship that would facilitate my mission as a consultant for UNICEF. If I refused to drink it, I would offend the chief and would have to leave immediately. But if I drank from the dirty cup, I would most probably vomit. I had to decide fast. Then, looking down, I said, "I am very sorry, but my religion does not allow me to…" I lied. I'm an atheist.
No matter what, the chief got a good impression of me. My respect for the 'my-religion' card worked well, so he decided to show me around and told me about all their problems.
In the late 60s, I was a 34-year young University professor with a UNICEF consultancy to study the slums. I started in Senegal, where the UNICEF director, a Swiss man, handed me my work program: one day visit to the slums and the rest of the time meetings with the bureaucrats, government officials, and UN officers.
Only bureaucrats in my agenda.
He thought a young lady couldn't spend much time in the slums. He was wrong. I didn't want to follow his program. I sent a telegram to the headquarters stating that the program proposed didn't allow me to study the slums. Luckily, the UNICEF headquarters backed me up, so the Swiss director had no choice but to watch in amazement how I endured walking on the burning sand under the pitiless sun as I fulfilled my mission.
The Dakar slums were immense, occupying the larger part of the city. There was no solid ground in them, and people's tents were grounded on endless sand. The slum chief had told me that when it rained—and there were frequent and powerful rains—the water washed away whatever was sitting on the sand, blankets, cooking utensils, and even babies drowning them.
All of this had a hard impact on my mind. In the French hotel where I stayed, I could not eat anything. My eyes were still full of the miserable living conditions I saw daily. But I was determined to fulfill my task.
I had difficulty deciding what kind of practical recommendations I could suggest to UNICEF in New York. Feeling quite uncomfortable, I proceeded to take the needed immunizations before entering Nigeria.
After a good sleep in Lagos, the following day, while waiting for the UN car, I heard a group of children playing and singing a Greek children's song that I knew. I was surprised to learn that many Greeks and Cypriots, primarily merchants, lived in Nigeria.
The UN car drove me to the UNICEF office to meet the leader, a young and good-looking Iranian, and the second in command, a young Nigerian. They both looked amazed and happy to meet me because I learned later that they were expecting a difficult old woman.
A couple of days later, I had to go to a government reception in Ibadan. The second-in-command officer would drive me there in his small sports car. Before departing, the UNICEF staff gave me a heartful goodbye. The trip was a nightmare. There were vehicles of all sizes on both sides of the road leading to Ibadan. Then I understood why everybody kissed me as they would not see me again.
As if driving in a small car on a highway filled with automobile accidents wasn't enough, I suddenly realized that my knee was swollen. It did not hurt, though. A tropical insect had bidden me, and my organism was fighting back. I was worried about how I would appear with a substantial swollen knee in the formal government reception I had to attend. Miraculously, by the time we arrived, the swelling had disappeared.
I was welcomed by the provincial chief, wearing a huge and colorful headgear. He was friendly and very interested in my being Greek because he planned to visit Greece in a couple of months. Immediately, I gave him my mother's name, address, and telephone number, assuring him she would very much like to meet him.
The next day, nearby the University of Ibadan, I walked through enormous slums filled with excrement in the middle of the streets where children were playing. All of this was a walking distance of the elegant and sophisticated institutions of the city, such as the University. The university library, with thousands of books, was a real treasure in the middle of the dirt.
There were two worlds in the same city, the one not being interested in the horrible conditions prevailing in the other much larger part. I was discovering Africa.
Next, I traveled to Kenya. It was a little more than a year after its independence, and I could see young men with their colorful tribal costumes parading proud and happy in the streets.
I had to attend the UN meeting accompanied by two other consultants, a Ghanaian and a British. After walking into the meeting room and seeing only white faces, I was convinced we had mistaken the room number and had to call and find the correct one. Being reassured that our room number was correct, we returned to the same room filled with European faces. They were English and were planning the future of Kenya. They stated, "There is no need to develop graduate studies here; the capable ones can make it into the British universities."
Only the British colleague found the discussion interesting, of course. The Ghanaian colleague and I were ready to leave when a black Kenyan walked into the room, and we decided to stay for a while and hear what he would have to say. After a bit, during a meeting intermission, I found that the Kenyan was the slum commissioner and, therefore, of great interest to me.
The story the slum officer told me was tragic: The government, probably under the British direction, had burned the existing slum shacks and expelled the people far away from the city without assistance. With his guidance, I visited the area of the displaced people, and I found them living below the main road to remain unnoticed. The place smelled the concoction of strong booze they were making and selling there. Everybody was almost permanently at least half-drunk, even little boys. And prostitution was widespread as it constituted women's only source of income.
My dismay reassured the Kenyan Slum Commissioner that I would report to UNICEF the truth about the treatment given to slum people. But still, I needed to figure out what recommendations I could give. The slums were so enormous that improvements could not be realistically extended to all inhabitants. Some education could be extended to all children and small income providing opportunities to grown-ups. But these measures were not enough.
My following country was Pakistan, and I started in Lahore, where many government officials insisted on accompanying me. However, they did not want me to see the slums. Instead, they took me to see lower-middle-class neighborhoods in poorly but respectable conditions. I had a hard time discarding the useless bureaucrats and finding my way to the vast slums that were difficult to miss. However, the weather was unbearably hot and humid. Despite my dedication to my mission, I could stand it for only short-lasting visits. But it was sufficient for me to realize the inhuman conditions of the widespread slums.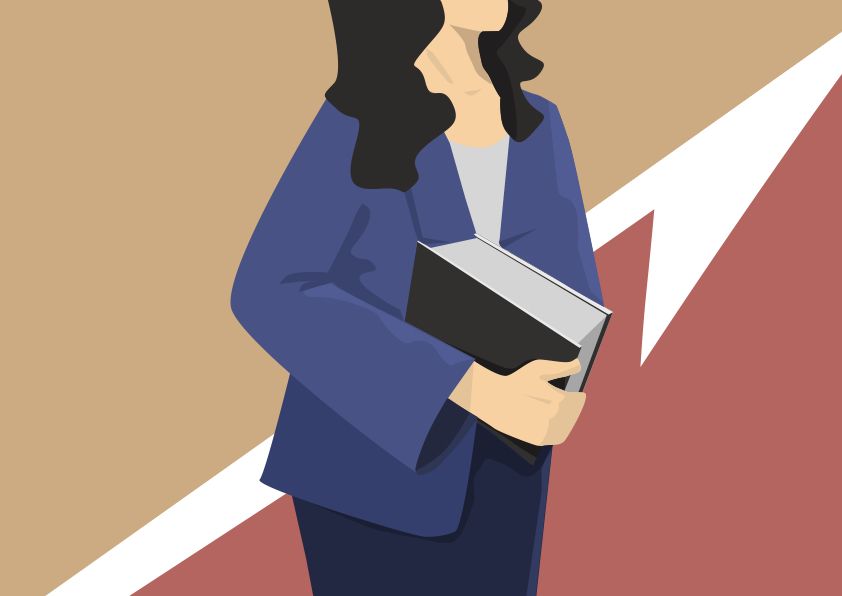 Soon I left for the Pakistani capital, Karachi, where I was met by the young assistant to the UNICEF chief, who was away on a mission. She tried but could not assist me because she had never visited the slums and did not give a damn about the poor. Finally, I managed to find my way with the help of two UNICEF secondary assistants. It was September, and the everyday rain poured endlessly. I walked continuously in water pools and mud. In the evening, I returned to my five stars hotel completely soaked with mud up to my knees. Everyone in the hotel was curious about what on earth I was doing every day. Even though hotel guests gave me dirty looks, I had a dogged persistence to finish my job thoroughly. And in my evolving report, I highlighted that, in all visited countries, the local authorities were trying to hide from me the enormous slums.
The following country was India, and I started with Bombay. I needed some comfort to survive, so I stayed at the posh Oberoi hotel. Having arrived in the evening, I was depressed and hungry and trying to improve my mood, I decided to have dinner at the lovely hotel restaurant. Indian music was playing, and I was beginning to enjoy it. Looking at the menu, I had no idea what the different names represented. I selected a dish that looked innocent and a variety of kinds of bread with fascinating names. The dish I chose came in a huge round tray with small white pieces stuffed with food. Each piece was hotter than the other, and tears kept running from my eyes. Fortunately, the bread I had selected was marvelous.
The following day, the woman director of social welfare, with several other social workers, came to help me organize my visits. They were pretty upfront that I should not waste my time visiting the slums for which nothing could be done. Instead, I should visit lower-middle-class neighborhoods that could be assisted to in improve their living conditions. I was again faced with the same lack of interest in helping the poor as in Pakistan. They must have found me revolutionary when I told them that my itinerary included only slums, even the worst ones, and I had to fulfill my mission. They were taken aback and showed their disappointment.
But they had no alternative than to take me to the slums grudgingly. I must admit that the Bombay slums were a horror. I was shaken to see human beings' extreme poverty and degradation but tried not to show it. The worst was the complete indifference of the social welfare women, who had tried to hide the millions of people living in the most miserable conditions.
I will never forget the sad and painted faces of girl prostitutes not older than 8 or 9 years old, standing outside of their shacks waiting for customers. If they made it to live up to their 20s or 30s, they would already be very beaten up and die soon after. And I will never forget in my nightmares a girl 9 or 10 years old, painted up and brought by a man, probably her father, to the client's room in the same five-star hotel I was lodging.
The next stop was New Delhi, where the local UNICEF people were eager to proudly show me their outstanding achievement: the transformation of a small slum into a lower middle-class neighborhood. But I found out that the small slum was picked out because its inhabitants were already trying to improve their settlements, and their efforts could be enhanced by some UNICEF funds for children's education and housing amelioration. But this was a unique case that could not be replicated A large part of the population remained living in inhumane conditions that I had to witness.
I had to struggle to visit the endless slums spread all over the middle of the city, next to beautiful homes and gardens, I could see people living in utmost misery. To add to the disheartening view of the slums, the endless monsoon rains that followed me throughout my visit made the people's pain more visible.
After my visits, it was clear that UNICEF or none else could provide the means to transform all the slums, spread all over the city, into somewhat improved lower-middle-class neighborhoods. The model neighborhood shown to me as an example wouldn't work. That project concentrated the aid in a tiny area, benefitting very few. I thought the way to go was to create small gradual programs that would actively involve all thousands of slum inhabitants. Children would be attracted to school if offered food, even if they had to go barefooted. Adults could be motivated to begin clearing the slums if provided with food and opportunities to learn simple job skills. It would be slow progress, and not all adults would continue to improve their skills and their lives. Some of them would give up, but at least all of them would have a chance.
At the end of my visit, for the first time, I felt tired and overwhelmingly depressed. The benevolent but misguided UNICEF achievement discouraged me. I would have to show those who were paying me to study the poor that they, themselves, used the wrong strategies and failed to help the great numbers of people in slums. And the most appalling was the almost complete lack of interest of the Indian government in the living conditions in the slums.
At that point, I was eager to leave India. The suffering I had seen got into my head. But I had to go on before the accumulated stress would overcome my desire to succeed in my mission.
The next visit was to Hong Kong, where I stayed in a lovely hotel overlooking the harbor and the hundreds of small floating ships.
In the beautiful setting of Hong Kong, I discovered another type of slum: Huge multistoried buildings with endless tiny one-room apartments in which entire families lived. The residents had to alternate their sleeping hours with their roommates according to their working schedules. The inhabitants had hardly any space, all of them packed together. It was a covered misery that could not be seen from outside. What made the situation more distressing was that I was shown these apartments as a model strategy to improve people's living conditions in the slums. They had adopted a successful manner to hide misery.
Having completed my visits, I had to write my recommendations. I realized that if I wrote the truth about UNICEF's supposedly great success: transforming a small slum into a lower-middle neighborhood in India, I would make everybody unhappy. As I would insist on the need for small and gradual improvements, involving in different degrees all slum inhabitants, nobody would listen to me. But I had no choice. I was prepared to write the truth, as unpleasant as it might be, and if my report was not acceptable, to decline the sum of money due to me. I would return to my professorship after gaining a valuable experience that some people might appreciate.
Having taken this decision, I returned to New York to discuss my report with the UNICEF Policy Director, a very intelligent Indian aristocrat. Apparently, he already had received different reports stating that I was headstrong. We started discussing the documents I had to prepare, and he asked me to prepare a detailed outline. I answered that this wasn't my way of working. He was not happy with my response, but he had to let me go back to my hometown in Detroit to write the draft.
After working hard on the report for more than a month, I returned to New York for a meeting with the Policy Director and several other UNICEF officers. The Policy Director felt dismayed by my vivid descriptions of the slums in Delhi and Bombay. They bothered him so much that he questioned their existence—he had never seen them. After endless discussions with him, he finally became interested in going to see them by himself.
That was good, but I had quarrels with other UNICEF officers because they wanted to modify my statements in order to advertise their projects. So, I threatened to withdraw my report and repay the amount of money I had received if my report was not accepted as it was. They were not happy, but they had no choice. They had to accept it and proceed with its official presentation in the forthcoming formal meeting in Geneva.
In contrast to UNICEF's staff's overall conflictive reaction, UNICEF board members, particularly the Swedish chair, were enthused with my report. He congratulated me for my hard work and my courage to honestly describe the existing misery in the endless slums and the ineffectiveness of small special projects. After this enthusiastic welcoming of my report by the UNICEF Board, there was no space for the staff's small displeasures.
For about two years, I was not offered a consultancy by any UN agency. Finally, an Indian woman, highly positioned in the UN system, told me that my UNICEF evaluation rated me as "very good but difficult." For that reason, nobody had called me more as a consultant. But then, she chose me for an important UN project because of my tough reputation.