Basked in the afterglow of her own sweat, Cathy got up from a tumultuous night of sleep having had one too many cups of coffee which may have been accompanied by two cans of an energy drink, fizzy and caffeinated. Nonetheless, she was determined to leave no room for her anxiety to get the best out of her day.
She braided her pink-infused blonde hair, put on her oval glasses and scrambled through her cave of a closet in search of an ecstatic outfit for her movie date later that day.
In her usual haphazard way, Cathy tried to rummage through her mountain of clothes and found a perfect blend of pink and black, a mix and match that accentuated her complex personality.
In higher secondary school, she and many of her classmates thought Ken was good looking and athletic. Popular and from the boys' school on the same street as theirs, catching a glimpse of Ken after school and cheering his name at sports meets and inter-school basketball tournaments, those were quintessential teenage memories.
Ken liked a couple of her Instagram stories and it didn't take long for Ken to suggest the Barbie movie as a first date. Which surprised Cathy a bit because most of his Instagram was pictures of him, muscular, shirtless and references to the Joe Rogan Podcast.
"I'd like to see how the postulated feminist director, Greta Gerwig represents the patriarchy," Ken elaborated.
As she swallowed her last bit of burnt toast, her phone lit up with Ken's name. He messaged that he would not be able to pick her up because his bike was being repaired. So he would just meet her at the cinema hall.
With a slight nod of disappointment, she realised that she would have to take the rundown family SUV from the garage to go on her date. Through the pouring rain she reversed the rickety car out of the garage and onto the road.
The dusty seats of the SUV, the awful traffic of her town, the rain, and Cathy had had enough.
Her adventurous side persuaded her to take the 'not so scenic' route by the town's abandoned forest colony. And in her desperation, she took the path through the old forest colony which would eventually lead her to the IMAX theatre where her crush from school, a blast from a teenage past, would be waiting for her. However, she soon came to a red stop sign which read that the road was now permanently closed. With a sigh of defeat but a tinge of hope, Cathy reversed the car back onto the road only to be stopped by a blaring siren noise and sudden crash. The bumper of the SUV had hit an old lamp post, one that Cathy had failed to see in the pouring rain.
Cathy dialled for a taxi service called Gruber to come pick her up. After an antagonising 15 minutes, she climbed into the back seat of the cab she ordered and sighed.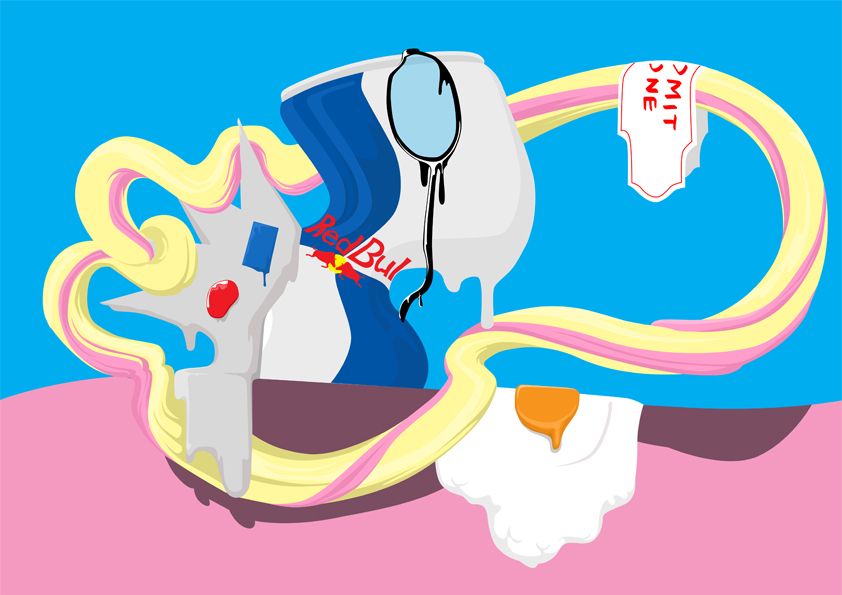 In the Gruber, Cathy tried to calm down and text Ken but was bombarded with a load of unnecessary and inappropriate inquiries from her Gruber driver. But Cathy, determined not to let the series of unfortunate events ruin her day, acknowledged the driver and all his odd questions.
When the cab took the final U-turn, an impatient Cathy jumped out of the Gruber and sprinted towards her date.
Ken seemed to be broodingly agitated.
"It really took you that long, Cathy?" he asked in the most disgruntled manner.
Cathy ignored his passive aggressive tone and tugged the tickets out of his hand and handed them over the countertop to the lady.
"I'm afraid you're late for the movie, Ma'am," the lady said with a chuckle.
Cathy looked at the time and said they were only about fifteen minutes late.
The lady laughed out loud and showed the tickets to her colleague who also let out a loud guffaw.
 "You're not just fifteen minutes late, you're a day late to the movie!"