Tanvi sipped cardamom tea and said, "Can you believe it? Everyone knows you pound the chillies and the garlic and the ginger using a mortar and pestle. That's a child with no education!"
"Shocking!" said Indrani. "You can't win Regionals by pooh-poohing tradition. He put everything in a blender!"
"Preparation counts!" said Kanita. "Foolish decisions can lose points!"
Said Bhagyashree, "I think the boy's name was Salman."
"Well," said Tanvi, "he was clearly swimming upstream, wasn't he?"
Ishaan laughed and agreed, "In over his head!"
It was three months later and the parents of the winning chefs had gathered in the home of Pooja for the finals of Best Cook Junior, Mumbai Edition.
"After all," said Kanita, "the theme of the evening was Mumbai street food. I don't think the vendors have appliances like that. You can't buy a Nutribullet with a handful of rupees!"
Said Ishaan, "Salman must think he's sous-chef at the Marriott Mumbai!"
Everyone laughed.
Indrani blew her nose and reanimated the conversation, "And did you see how Yellow Dress slit her ladi pav in two pieces?"
Ladi pav was a bun for serving the potato vada pav. Yellow Dress was another child contestant who had failed miserably at Regionals.
Said Kanita, "You can't fully cut the ladi pav. It should look like a clam. Did she think she was working at McDonald's?"
Ishaan recited a version of the Big Mac song: "Two all-beef patties, special sauce, lettuce, cheese, pickles and onions on a spongy, eggless bun!"
No one said what they thought, but Ishaan's familiarity with the McDonald's jingle might explain why he had the profile of an egg.
Tanvi returned to the topic of Yellow Dress, "That's a child with no education!"
Said Bhagyashree, "Sometimes, you can get too much education. Traditional vada pav is served on a local newspaper. One of the children packed vada pav in her father's copy of the Guardian Weekly!"
"Outrageous!" said Ishaan. "No self-respecting street vendor would pack vada pav in the Guardian Weekly. You'd have to give it away!"
Every parent laughed, save for Bhagyashree, who was already thinking ahead. "And did you see how the losing kids dressed their bun?"
Ishaan said, "You can't serve vada pav with split buns. Honestly, who has come face to face with split buns?" One of the parents blushed, but the others launched reproving glances. The conversation had moved on.
"And no one serves a Mumbai vada pav," said Kanita, "with just dry garlic chutney."
"That's traditional," said Pooja, "but that's not Mumbai!"
Added Bhagyashree, "You need meetha and teekha chutney, too!"
Said Indrani, "My Aashna made her own meetha!"
"So did Salman," said Bhagyashree, "but he used a pressure cooker!"
Said Ishaan, "Salman must think he's sous-chef at the Marriott Mumbai!"
All the parents censured Ishaan with disapproving looks. He had the annoying habit of repeating the same jokes, as if each aged like wine.
Eventually, Kanita returned to the main theme. "My Aakesh," she said, "made his meetha chutney with both fennel seeds and cumin seeds."
Ishaan sought to win back favour of any sort: "And he dry-roasted them to perfection. That child's a genius!"
Bhagyashree referred everyone to her daughter's use of the kadhai. "Did you see how Saanvi packed her panwith steaming hot sand and potatoes? Now, that's authentic cooking! You couldn't get closer to the streets of Mumbai if you were a dog or a cat or a rat!"
To spare the feelings of Bhagyashree, Tanvi steered clear of zoological comparisons. "And did you see," she said, "how my Gita used three clean knives to prepare her teekha? Ingredients should not cross-contaminate! Coriander, ginger and chillies should only consummate at the appointed time!"
All the parents shared reproving glances with Tanvi who somehow managed to say something wildly esoteric and clearly inappropriate at the same time.
Afterward, Ishaan reinvigorated the appointed theme. "My Pria," he said, "reversed the order of the condiments! She started with sukhi lehsun ki, added the teekha chutney and then finished with the meetha chutney. I don't know how she does it! Do the gods inspire her? Does she have a third eye? I expect she'll have her own cooking show before she reaches puberty!"
For some time thereafter, five of the six parents played a kind of celebratory ping pong, recounting the reasons for which their children had won Regionals and why the other children had embarrassed their families to the seventh generation. It was only then that someone realized that Pooja had left the room.
"Of course, she's gone," whispered Bhagyashree. "What can she add to the conversation? Her son wasn't there!"
Kanita said, "It was a bargain with the devil!"
Effectively, the finals of Best Cook Junior, Mumbai Edition had been cancelled because of the death of the sponsors in a fiery car crash. This event caused feelings of sorrow, wretchedness and misery, until Pooja offered to host and finance the finals on the condition that her child be granted direct entry. Of course, she and the others agreed to observe the Teravih, a traditional mourning period that included thirteen days following the funeral of the deceased. Afterward, the parents proceeded quickly. The children should not suffer for an act of God on the Mumbai-Pune Expressway.
"Whatever the outcome here today," said Bhagyashree, "it was clearly blackmail to include the boy."
"Appalling," said Kanita.
"And why didn't she move the venue," said Bhagyashree, "to more neutral ground?"
"Scandalous" said Ishaan.
"Everyone knows about home pitch advantage," said Bhagyashree. "Arjun will not suffer the same nerves. And surely he's been playing with the equipment until blue in the face!"
"Obscene!" said Kanita.
"And what's with this terracotta?" Bhagyashree tapped a clay teacup with her fingernail. "Isn't it supposed to ring lightly if struck?"
"A cheap imitation!" said Kanita.
Said Tanvi, "It's all very political is what it is."
Bhagyashree concurred, "Well, our prime minister should give her the Bharat Ratna."
"Of course!" said Indrani. "You can't win the highest civilian honour for public service without taking kickbacks!"
Ishaan added, "And where are the snacks? Is Pooja so rich that she knows nothing of human suffering? Elephants can go days without eating. Do I look like an elephant?"
The parents did not wish to upset Ishaan by naming the elephant in the room. Instead, they continued to gripe at the expense of their hostess. At one point, Kanita got to her feet and examined the Peshawar Oushak rug that covered the marble floor of the den. She inspected the botanical print and earth tones and began to pull back a tasselled end. She thought she noticed something odd.
Just then, Pooja appeared from nowhere as if her footsteps only existed in a sound stage. "Have you discovered my fault?" she said.
Kanita dropped the rug and took her seat. Each of the parents was traumatized. Had Pooja overheard their criticism? Were they guilty of muddying philanthropy with fault-finding? Pooja's son, Arjun, was not the sharpest tool in the pantry. Surely, there was no harm in letting him play with his food? Anyway, each guest fell over the other with apology. After all, Pooja and her husband, Sunjoy, had been listed in India Today Magazine as one of Mumbai's Top 25 Power Couples. They were not to be insulted!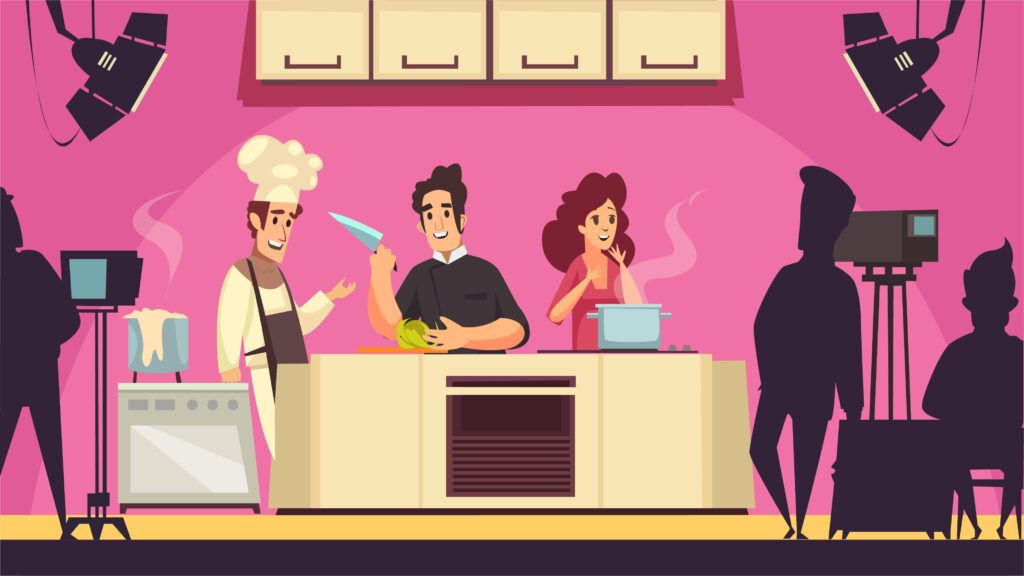 But what Pooja heard or didn't hear was immaterial. She peeled back the Peshawar Oushak rug and announced with great pride. "I was talking about this fault!"
The other parents stared at a huge crack in the floor that was absolutely astonishing.
Said Pooja, "When we moved to Malabar Hill, the agent drew our attention to this fault line. It's one of ten in Mumbai and it goes twenty kilometres deep. If there's ever an earthquake, we'll be the first ones swallowed into the earth and swept out to sea!" And then Pooja abruptly resettled the carpet and announced that she would retrieve snacks from the kitchen. Ishaan, who had only lately questioned the hospitality of his hostess, quickly called out, "So unnecessary and so generous!"
Once Pooja was out of earshot, Kanita posed a question that was on everyone's mind. "If she's hiding a crack like that in plain sight, what else is she hiding? If Arjun wins this competition, I'll sue! I'll go all the way to the Supreme Court!"
Kanita had started to hyperventilate. Bhagyashree gave her a pillow slip to place over her head and instructed her to take long, deep breaths. "Just pretend," she said, "it's the neck-hole of Gordon Ramsay's T-shirt."
Tanvi said, "We have nothing to worry about. Our judge is a famous, well-respected judge with no ties to any of us."
Ishaan said, "It's impossible to cheat. All of the tasting will be anonymous!"
Tanvi added, "And no one knows the secret ingredient!"
"But," said Indrani, "why can't you hear Pooja when she comes and goes?"
Said Bhagyashree, "She's as stealthy as a ninja! Only people who are hiding something make no noise!"
All the parents provided examples of people who hide things quietly.
Nonetheless, the group shared grudging nods that seemed to confer legitimacy to the proceedings. Only then, Kanita removed her head from the imagined neck-hole of Gordon Ramsay's T-shirt and said, "Now, I have an appetite for dessert!"
Effectively, Pooja had returned as quietly as before and placed a tray on the coffee table. She described the snacks as "simple treats" that she had "whipped up" that morning. In effect, Pooja's guests saw sandesh, a milk-based confection meaning "good news"; jalebi, a sweet snack made with fermented batter; and gulab jamun, fried doughnut balls. The parents immediately swooped down like vultures over a Parsi burial ground.
Bhagyashree said, "I have not eaten jalebi like this since I was a child!"
And Ishaan said the lentil powder was perfectly mixed.
Indrani heaped praise on the sandesh and made a religious joke that assumed some scholarship: "The good news of the sandesh is the gospel truth!"
Speaking of the gulab jams, Kanita said, "I hope to die with these syrupy balls in my mouth!"
And Tanvi said, with a mixture of admiration and resignation, "Well, these are street drugs, aren't they?"
But Pooja appeared to have difficulty processing the effusive praise. While one of her guests talked about curdling the milk with lemon, Pooja emitted a blood-curdling scream.
Arjun had arrived from the room designated for makeup and hair. His mother was mortified.
"My god! My son! What have they done to you?"
It was a vintage poodle cut with hair upswept into a poof and curls combed to the side. Pooja ran to her son, grabbed his hand and whisked him away, presumably to somehow undo the hairdoon his head. The parents used the afterward to draw conclusions and air grievances.
"Well," said Bhagyashree, "that boy's finished."
Said Tanvi, "You can't win Best Cook Junior, Mumbai Edition looking like a poodle."
"Unless, of course," said Kanita, "there is a category for Best in Show!"
All the parents laughed and expressed sympathy for Pooja, but not for her cooking.
Of the sandesh, Tanvi said, "My daughter would have garnished with chopped pistachios!"
Indrani said, "My daughter would have used saffron!"
Ishaan said, "I don't like lumps of lentil powder in my jalebi! Pria would have whisked until she had broken her wrists!"
Bhagyashree said, "Saanvi would have used cardamom rose syrup!"
Kanita said, "My boy would have used orange-flower water!"
And Tanvi added, "I'm telling you right now, that gulab jamun has milk powder. Gita would have used khoya! You need milk solids for a soft doughnut!"
Just then, Kanita reached beneath the coffee table and surfaced the wedding album of Pooja's eldest daughter. At one particular page, she appeared to be praying fervently, having repeated the words my god a dozen times. The others looked, too, and those who weren't struck dumb also parroted the words, my god. In effect, one of the photos depicted a wedding guest with his arm around Pooja's daughter. At present, this particular guest was known to everyone as the contest judge.
Outrage was like a five-alarm fire, but Indrani tried to douse the flames. She suggested that Pooja might be ignorant of the relationship.
Tanvi was having none of it. Her face appeared to pucker with bitter gourd. "Trust me," she said, "a mother knows the name and address of any man that has ever laid hands on her daughter."
"And," said Bhagyashree, "who do you think made the guest list?"
"Well," said Kanita, "the fix is clearly in."
"We can all safely assume," said Ishaan, "that Arjun knows the secret ingredient."
"Or if he doesn't," said Indrani, "he will spike his dish with a cup of salt and leave no doubt who the judge is to choose."
Bhagyashree said, "If I were a cobra, I would spit on this dessert!"
Tanvi said, "If I were a tiger, I would pee on this dessert!"
Ishaan said, "If I were an elephant, I would trample this dessert!"
Bhagyashree forgot herself and said, "Ishaan, dear, this is no time for comedy."
Indeed, it was not. Pooja burst into the room screaming, "Catastrophe!" The others assumed reference to poodle boy, but they were mistaken. Pooja proceeded to stammer some kind of weather report that surprised no one: rain, wind and flooding.
"It's monsoon season," said Kanita.
Pooja clarified, "The bridge is out! The judge can't come!"
How unfortunate for you, thought Bhagyashree.
"What will we do?" said Pooja.
The parents had readied themselves to skewer Pooja like tandoori, to smoke out her lies and roast out a confession, but circumstances had changed.
"Well," said Kanita, "we can't cancel, now."
Said Indrani, "We must think of the children!"
All the parents agreed that they, themselves, would judge the competition and that each would have one vote. Pooja suggested that the creator of each dish remain anonymous, but her guests refused. Arjun could not win on merit. He must not win by chance.
After more debate and much more dessert, Tanvi summarized the will of the group "We will all vote by secret ballot, but we will not vote for our own child." And then she included curious double-dealing of one particular word, "We all agree to honour the honour system."
By day's end, the competition had produced predictable results. The children appeared to learn a valuable lesson – outwardly, anyway – regarding the integrity of their parents and they also celebrated the long list of co-winners as they might an individual award.
Conversely, for the parents, the outcome of Best Cook Junior, Mumbai Edition was a bitter pill. Each felt betrayed by the hubris and duplicity of the others, as if a rug had been pulled out from under them. And each felt loss twenty kilometres deep as if a fault line in the earth had opened up beneath their feet and swallowed them whole and swept them out to sea.