After a long journey they arrived at the mall around lunchtime. The sky was clear cyanide blue, and the border crossing was not very busy. The sun was painful to the touch, but it was cool in the shade. Many mallgoers were waiting outside, trying to decide whether to go in or to go back home, or to try, like many before them, to find some other way across. Notable were groups of carefree tweens texting and playing and seeking first kisses among the bedrolls, parked cars, tailgate cookouts and tents, and world-weary teens collecting lost or discarded day passes, gaming token cards, and pre-paid parking permits, others skating recklessly, others giggling, posing, huddling, gossiping. Some unknown number of mallgoers had entered and exited, and certainly some of those were still waiting, milling about, wondering what lay ahead.
She was hungry and out of sunscreen and so there was a reason to enter. His exhaustion had overpowered his hunger and tricked his body, the better to endure. He would not feel hunger until he smelled ready food being prepared. He had lost a lot of weight, but whenever he mentioned it, she laughed and said that she wished she was thin.
"Have you spoken to Lisa recently?" he asked.
"No," she said.
"Not since they came through here?"
"No."
"It was her and her husband, right?"
"Yeah."
It was harder than it should be to communicate across the border.
"Do you think they made it?"
"I think so," she said.
He wanted to ask her why she thought so. "Did you guys talk about it before they left?"
"You know how it is with work friends. I talk to her sometimes, more or less, like when we have something to talk about."
He swallowed, wanting some water, and they walked toward the crowd gathered near the door.
"I heard they still have a Pizza Hut," she said. Her voice both reached for hope and warned one not to rely upon her for reassurance. "And we can go to the arcade or maybe a movie after."
"How will we know when to leave?" he asked her, swallowing past the growing lump in his throat.
"I guess when we… when the movie is over or whatever," she said, her voice cracking.
•
Wilson Phillips, "Hold On," Wilson Phillips (SBK Records, 1990)
There was a group of entrants at the mouth of the service corridor to the right of the mall's given entrance. The glass and metal automatic sliding doors with which the mall was born—even the assisted-spin revolving doors—were locked and barricaded. It was a good place to take stock.
But the line moved too quickly, and there were various tasks to accomplish along the way, like when the security assistants scanned state ids, passports, or driver's licenses, and when the finance associates swiped credit and debit cards, and when legal coordinators flashed tablet screens of disclosures and indemnification agreements, each requiring an initialed digital acknowledgment instead of a signature, because the consultants who worked out the post-pandemic minimal-contact policy (it wasn't only the resistance of reinforced concrete to explosives, but thousands of mallgoers touching the same glass doors and pushing the same steel door handles is the main reason they closed the original entrance, moving processing instead to this claustrophobic tunnel with poor ventilation), bringing learnings from Amazon Physical Stores—extending the E-Zpass–style, no-touch payment model to all the stores in the mall for the most frictionless commercial experience possible—had decided that delivering the stylus, reversing, squaring and supporting the tablet—God forbid it's a left-hander—and struggling to get the signatures in the right place would be wasteful of time and energy. But the tablet touchscreen was worn and rubbed from use in all the right places, so the screen only registered stylus pressure in the initials box anymore, and this entailed hassling with deliveries, reversals and supports in any case. Not even the tiny square for form submission responded to the touch of a human finger.
"I hear they charge your card ahead of time, now," she said, swaying slightly to the music. "Before you even get in."
"No, it's just an authorization," he said.
"But they charge you money, right?"
"It's just a tiny amount."
"It's not a tiny amount. It's not like I haven't had authorizations before. It's like a hold on a certain amount of credit or money or whatever."
"But it's not a charge."
"What's the difference?" The corners of her mouth turned down and she drew her eyebrows together. "I mean what's the difference to you?"
He didn't have an answer, and she was basically right, and he had to flip around in his wallet for the right combination of debit, credit, and identification cards.
•
Simple Minds, "Don't You (Forget About Me)," The Breakfast Club (Original Motion Picture Soundtrack) (A&M Records, 1985)
He checked his bank balance on his phone after they passed the metal detectors. There had been a service fee.
"They have a Raspberry Sherbet!" she exclaimed, very upbeat.
Raspberry Sherbet, wherein "sherbet" is pronounced in French, to play off of Prince's 1985 pop hit "Raspberry Beret," was a themed sherbet chain that closed in 1988. Among their most popular "New Romantic Flavors!" were White Champ-Bane Berry and Ravening Black Nightshade. The battle against Baskin-Robbins, inspired by both the human-potential movement (the health food and longevity part) and the corresponding creation of new, aspirational, upmarket options throughout the consumer world, was joined in the late 1970s by such veterans as Orange Julius and merchants hawking carob-covered things like bananas, upon which they offered such toppings as wheat germ instead of multicolored sugar donut sprinkles. By 1988 that battle was lost to the Southwestern frozen-yogurt chains, but it is possible to find a fleeting joy in such surprises.
But he felt hollow and insubstantial, and he knew that he had sounded dismissive as soon as he said "Maybe for dessert," while scanning the options in the food court. There was ready food being prepared, and he felt not only hunger but crushing fatigue. So his heart further fell when she turned away as though also to see what they had, and he pretended that he did not notice, because he already wanted to apologize. In his own way. So that she would know it and what for without him saying it, and thereby know how much he was willing to do to apologize, and thereby know how much he loved her. If there were nothing else, she would know that he loved her, and his determination to love her would once have given him strength. There they stood, at the edge of the food court, in the atrium, in the middle of the long hall, at its intersection with the shorter corridor of the unused grand entrance behind them. Outside the sky was impossibly perfectly clear, as though, barring sudden asphyxiation, one could easily jump into space, and, outside, the sun did not so much shine as reveal every detail of every aspect of every being with mass and extent. Inside that sky was merely beautiful, and that sun lost its living edge to the skylights' uv-protective coating, spilling still lovely over the diners and shoppers and wasters of time.
•
Digital Underground, "The Humpty Dance," Sex Packets (Tommy Boy, 1990)
Dillard's and Bed, Bath and Beyond faced each other across the main hall, anchoring either end. Neither was enormous, and both were fallen stars, and surely the Wal-Mart just across the border had some deleterious competitive effect, but you really couldn't tell while walking around inside the mall.
Just outside the Dillard's was the Way Out vr arcade. Their commercials were legendarily stupid and therefore beloved, because what does a spastic middle-aged man in a mop-top toupee, who looks, acts, and dresses like the rainmaker at the note lot down the street have to do with high technology?
READY TO FLY
READY TO RIDE
READY FOR ADVENTURE
READY TO DIE
READY TO DO IT ALL OVER AGAIN
It was the way he delivered the last two lines. "Ready to die!" As though he were leading Union troops against Charleston Harbor for the second time, a fatalistic pep rally. But then the promise of salvation, "and, yes, you'll be ready to do it all over again!" Just two more quarters, and press start before the countdown ends. "Come on down to our flagship location at the mall, or any of our other locations for the time of your life. Or someone else's life. Or any other time. Like it says on the sign, we're waaaaay out!"
It didn't look like a classic arcade, because the pinball machines and classic standup games were a sparse ring of visual and other noise around the silent heart of the arcade: the blinking black sea of vr pods set into the split-level floor. They did have Donkey Kong, Ms. Pac-Man, Joust, Heavy Barrel, Punch-Out and Halo: Fireteam Raven. In fact, the videogames did not pay for themselves, but they were lively, and they added a fun soundtrack and some dynamic lighting where there was none at all otherwise. Way Out had opened one store without actual videogames and the customers were consistently creeped out. You might come for an interplanetary espionage adventure among the moons of Saturn, but you need Centipede to accept it.
"You think it's time to sweep again yet?" asked a youth badged keith of another youth badged jimmy. Not James, but jimmy printed on the badge.
"I guess so, but didn't we just…"
"Yeah, about an hour ago."
"Outer to middle next, right?"
"No, 2 to 1."
The vr pit was divided into three large concentric circle segments, like the inner, middle, and outer seats at a music hall, so that when you entered the arcade, you were right behind the outer seats.
An older man with shoes with heels that clicked and a badge stamped gary strutted over and announced that Jimmy and Keith couldn't leave patrons looking unkempt, and he pulled a wet wipe from the warming holster on his utility belt, asked them condescendingly whether they remembered why, and he wiped a patron's nose and mouth and re-adjusted her goggles. They couldn't really complain about the condescension, because he had told them dozens of times supportively and encouragingly. He also put her head back into the headrest, where it had fallen over, down, in front, her hair now obscuring her face. He swept it back over the headset. Finally, he flopped her arms back into the pod so that they landed folded comfortably across her stomach. All in all, he was in direct physical contact with the patron for about 2 seconds. The prohibitions against fondling and other opportunistic sexual exploitations were topic one in management training, and the company took it very seriously.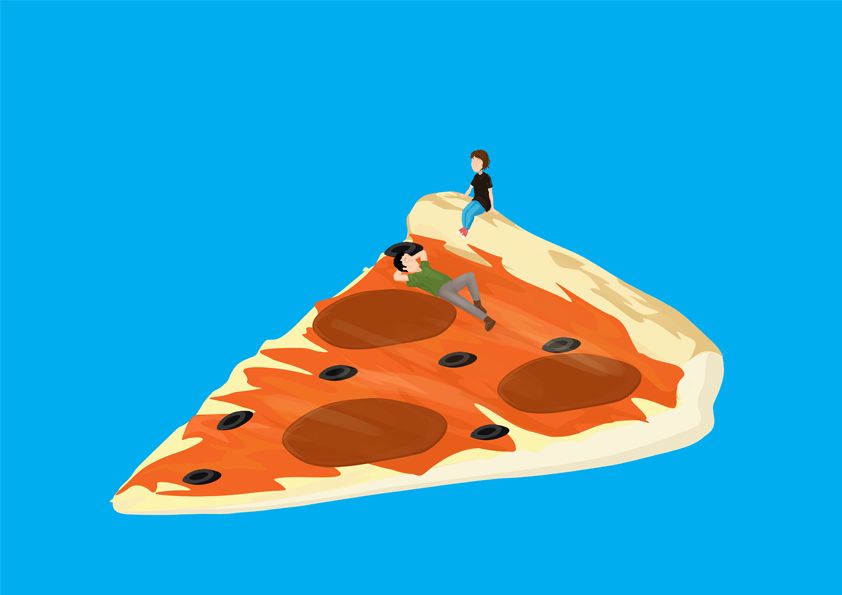 Keith went to the edge of the pod pool to get on the computer while Jimmy went among the middle rows, selecting patrons that seemed ready to be moved to section 1. Total disengagement from the middle rows was rare, and Jimmy couldn't even remember the last time they ejected someone from 2.
Keith had to manually run the migration assistant on each patron Jimmy selected, and, as an arcade worker and proud gamer himself, Keith felt that the operator console should provide auditory or haptic feedback as the algorithm grinds through the patron's parasympathetic responsiveness (the twitch module), leader-follower levels (the pusher-puller module), color and creativity coefficients (the only valid components of the older general-intelligence package that had been the basis of the entire industry), creditworthiness (a real-time financial factors service from Equifax), engagement time and texture (the centrífuga dinámica module), cash liquidity (a simple number, unlike the probabilistic surface generated by Equifax's ffs module), Valued Patron status (a simple multiplier against the calculation thus far), and something they called the stric coefficient, which was short for Structural Integrity of Imaginary Constructs (an open-source mod of the original gi package, now in its ninth major revision). It was a coincident metric in leading drag, always only measuring itself, because there was never enough information to calculate the stricc until the patron had been in the middle rows for a while. It always confirmed the migration decision, whatever it was.
"Durrrrrrrrrrear uh durrear; uh durrrrrrrrrrear durrear," Jimmy danced a dance, but it was more Ed Lover than Humpty Hump. "Can I pick 'em or can I pick 'em?" he gloated over Keith's shoulder, seeing that all his picks were accepted. The company built a bonus schedule into these migration decisions, e.g., if a patron had extensive cash and credit but weak color and creativity, the outer–middle migration bonus was lower than for a patron with a strong cc and and a weaker balance sheet. cc correlates directly with stricc, so even in section 3 it's a good predictor of world-building capability, which means the patron could provide a better experience for others, and the weaker balance sheet means that lien attachment is more likely in the middle section, and the vast majority of lien attachments result in server-room sweeps. Jimmy was breathing down Keith's neck because the bonus was split among floor operators, and Way Out showed the preliminary bonus calculation in the operator dashboard.
•
R.E.M., "Shiny Happy People," Out of Time (Warner Brothers, 1991)
"Oh, wow, Wimpy's," he exclaimed. "I haven't been there in ages! You remember Wimpy's?" She turned to face him before she knew how to answer, because she wanted to agree and to enthuse with him, but she had actually never heard of Wimpy's.
"'I'll gladly pay you Tuesday for a hamburger today!'" he remembered Wimpy from the Popeye cartoons he watched after school, but he had figured out that she didn't know it, and he didn't want her to lie, and he didn't want her to hurt anymore, not even if she was hurting herself to do something like what she thought of as nurturing him. "I think they only had them on the West Coast when we were kids. My dad promised to take me to the one in Oakland a couple of times."
"Oh, that explains it," she quickly agreed. "Well, it looks like we have a real dilemma on our hands!" she laughed with sudden brightness. "I've absolutely got to have Pizza Hut. I'm talking the booth and the salad bar and everything. And, meanwhile, you want a Wimpy burger," she added, stretching out the "wimpy," teasing him.
"It's not such a big dilemma," he argued playfully. He checked his bank balance on his phone to find that there had been a municipal infrastructure surcharge. "Don't forget to remind me about the shoelaces, though. I think we also need some new boots."
"New boots, wow, ok, Mr. Fancypants."
"For when we get across," he said, with an easy shrug conveying fortitude but delivering him a crick in his neck.
"Yeah," she said.
"There's real weather out there, you know," he insisted.
"I know. You're right," she agreed.
"You know…" he started.
"What?" She looked into his face.
"I want some new boots. And I'm pretty damned sure that I saw an Urban Outfitters on the store map," he said.
"Are you fucking with me?" she said.
"I am not fucking with you."
"No way."
"Way."
"Oh, my God," she squealed, transported directly back to senior year in high school, hanging out with her friends Rosemary and Strawberry, cruising thrift stores, diving discount bins at such pricey stores, sometimes shoplifting from them, getting into trouble and dancing the nights away. She wondered with what deadly adulterants lsd and mdma were laced today.
"And," he added, putting one arm around her waist, to draw her in to him, "I think I really want some pizza, too. Can we get black olives?"
She turned in toward his embrace, and let him hold her body against his own. He put both arms around her waist and put on his very best bright-future smile. She did look into his eyes, and he thought that she might be happy.
Of course, they would get black olives, because they were her favorite. And pepperoni and Pepsi-Colas in extra-large years-old tumblers, once clear plastic but now frosted white from years of abrasion, hot water, and chemical detergents.
•
Journey, "Don't Stop Believing," Escape (Columbia Records, 1981)
"What do you think you want to see?" she asked him when they emerged.
"I don't know. There's that new one about those bank robbers that mess up the score," he said. He was no longer hungry, and the only thing he felt was tired. They sheltered under the broad red eave, between loudspeakers. He checked his bank balance on his phone and the only surprise was the municipal development district tax because this particular global chain restaurant location was in a mall.
"I kind of wanted to see that one with that actress I like," she started.
"That one from the movie about the secretary?"
"Right, and her brother is an actor, too," she said.
"Yeah, and they have a funny last name, which I can't remember," he said, swinging around in front of her, stopping her with his body. "But I know the one you're talking about. She's a divorced teacher and she starts her own business and gets a new boyfriend." He put his hands out for her to take them, and thought about whether he would want to kiss her if she did.
"That's the one," she agreed, taking both his hands and moving closer, breathing him in. He felt in that moment, as he flexed his arms around her, as though he could protect her. They breathed together a while, and then they wandered away from the Pizza Hut.
•
"You wanna stop and get some more sunscreen?" he asked as they passed the Duane Read.
"Well, yeah, of course," she said, not slowing. "After ice cream."
"Sherbet, you mean," he chuckled. "If you call it ice cream, they kick you out."
"After an elaborate insult that sounds like praise."
"Read by candlelight from a leatherbound volume of blank verse."
"Written in blood ink."
"Anonymously."
•
The Cure, "Close to Me," The Head on the Door (Fiction, 1985)
Shimmering Sumac was glossy orange and tasted lemony cinnamon, which was quite fine as a palate cleanser, and made it easy for him to understand both why the serving sizes were so small and why it had not succeeded. It was quite an intense and unfamiliar flavor experience. Do Yew Love Me was vermilion velvet and the taste was vague melon, with vanishing passionfruit and mango aftertastes. He thought about checking his bank balance on his phone.
•
"The more I think about it, though, the more I think a movie will just take too long," he said as they passed Duane Read.
"You're not ready to eat and run yet already, are you?"
"Not eat and run, but maybe play a game or two, get our boots, and, I don't know," he trailed off. "Maybe swing by the Miller's Outpost," he grinned, checking that his phone was still in his pocket.
"Oh, my God, really?" she laughed.
"They have everything here."
"They really do," she said, reaching for his hand. He reached for hers, and she grabbed his tight. Their steps brought them, eventually, back around to the water feature in the center of the atrium. It was entirely laid with coins, and the pennies among them had cast the entire basin a pale arsenic green. He pulled her close to him and waited until she looked up into his eyes, and then he gave her a kiss. Their lips met firmly and slightly parted, and closed again, and slightly parted. Lips barely touching, they breathed together. They parted, and she hugged him tightly around his waist, and rested her head against his chest.
He no longer had a crick in his neck, but a full-fledged neckache, backache, and headache. She advised that they get some coffee, because stress and fatigue headaches like his were often the result of swollen blood vessels, and caffeine is a fairly strong vasoconstrictor. And he hadn't been having his regular coffee since they started out, so it could just be withdrawal. And if that didn't work, they could go to Duane Read and get some ibuprofen.
•
John Waite, "Missing You," No Brakes (EMI America, 1984)
She ordered a grande Iced Dirty Chai Latte and he ordered a tall iced triple Americano. She insisted that she would finish the grande and he bet her that she would not, warning her against the waste. She was right about the headache, though.
•
Tears for Fears, "Head Over Heels," Songs From the Big Chair (Mercury Records, 1985)
Keith and Jimmy were doing the first server-room sweep of the day, and so they were not available to greet new patrons. Gary greeted them when they finally came around.
"You can imagine, the one thing we try to make sure of is that the booths and seats are clean for all our patrons, so we can't allow outside food and beverages," Gary said, half solicitous, half officious, eying her latte.
"Oh, but I'm almost finished," she whined, slurping up some of the foam with a straw sticking out of the top. She was not nearly finished.
"We can finish it outside," he said, touching her hand and turning his shoulders, gesturing to her for them to leave.
"No, I can finish it here," she maintained, slurping. "I think," she chuckled. "Maybe not. Is there a place I can put it, while we play a couple of games?"
"Not really," responded Gary.
"I know you have a refrigerator," she said. "At least a little tiny one."
Gary looked at her and then admitted that they did. "I guess I could put it in our lounge fridge for you."
"Would you? That would be great," she said, handing him her cup carefully so that he did not touch the straw. Gary took the cup just as respectfully, from the bottom, and informed them that the customer was always right, and that they could get token cards from one of several machines right over there on the wall. The restrooms were over there as well, and he would be right back.
She turned to face him, her back against the counter.
He faced her, having turned back from leaving, and asked hopefully, "You think they have Frogger?"
"Oh, my God, that game was so hard," she said. "I think it was actually impossible."
"I used to be pretty good at it," he laughed, taking both her hands in his.
"You actually ever made it even once across the street?"
"I did. I think. Actually, I don't remember," he chuckled, coming in closer to her.
"See?" she laughed, pushing him away playfully. "Anyway, do you think they have, like, regular pinball machines?"
"I'll eat my hat if they don't. This place has everything."
"You don't have a hat."
"I can't lose, then, can I?" He came back in, to hold her, feeling slightly stronger. She did not yield to his embrace, perhaps because she had stiffened her back and shoulders to stand against the counter, but she did not attempt to pull away, so he was not immediately unmanned by her recalcitrance, but he thought that she might be shaking, as though she were cold, but when he took her hand it was warm and still.
They walked hand in hand to the token card machine.
"I hear that some of the new vr adventures are pretty good," she said.
"I might like to do a quick trip around the world."
"I never traveled as much as I'd like," she said.
"We're traveling now," he said.
"Yeah, I know, but I'd like to see Belize."
"I'd like to see Belgium."
"That's, like, on the other side of the world from Belize."
"I know that," he sighed. "It's just the first place that I wanted to go that popped into my head that began with b."
"Yeah," she said, exhaling sharply, turning to look at the machine. The instructions were a shambles, mixing international symbols with sui generis stick figures and misplaced text boxes with too-fine print. The communication problem arises from the fact that the same machine is used for both new card purchases and refills.
"You can make up your own adventure, too, you know," she said.
"Yeah. I heard that that's really like the whole thing, really. After a while people don't even play the games they make, and the customers just make up their own games."
"They use their memories," she said.
"Yeah, that's what they were saying on the podcast," he said.
"It's more fun than the games," she said.
"I don't know about fun," he said. "Wouldn't it just be easier to get into it, because reliving your own memories makes it less fake, and maybe more intense."
"So how is there a whole industry based on something you can do yourself, sitting in a room by yourself?"
"I don't know," he said. "But even here, once you're in the thing, you kind of are sitting in a room by yourself."
"I guess that's true, too," she said.
"Pardon me, folks," Gary interrupted. "I forgot to tell you about our vr specials this week."
"Do you have any travel?" the man asked Gary.
"As a matter of fact, we do," Gary answered. "Our specials this week are all travel specials, one per continent. So you could go through South America on the Amazon river, or on the Danube through Central Europe, or across the Mongolian desert or a couple of other places."
"And then all the usual other stuff, right?" the man asked Gary.
"Yes, most of it is pretty much kid stuff, if you ask me. There's too much shoot-'em-up Rambo–type stuff for my taste," Gary continued.
"I prefer Schwarzenegger to Stallone, anyway," the man joked, reaching out to Gary in the spirit of a masculinity he was sure they shared.
"I agree with you," Gary said.
"But the customer's always right, though, aren't they," said the woman, smirking, challenging Gary's honesty.
"Uh huh," Gary smiled. "You got me. Look, if I had to be honest, I'd say there's too much. I like action as much as the next guy, but there's just more to see. That's all I mean."
"What do you recommend, then?" the man asked Gary.
Gary pursed his lips and looked up to consider the question.
"Or what are most of the people here playing?" she asked, changing the question. Gary looked quickly to the man, who did not say anything to redirect, but slumped over the token-card machine.
"It's a big choose-your-own-adventure day here today," Gary answered, looking out over the pod pool. The inner section was empty, which meant that Keith and Jimmy were done with the server-room sweep, which meant that he should have known that before seeing it.
"When you say choose your own adventure, do you mean that there's no game playing? Just memory and imagination, right?" the man asked.
"That's right. Some players start choosing adventures during games, the game thinks they're trying to cheat, and they get frustrated and break the connection, and we have to take 'em out. That's when they go ahead and go cyoa, usually. Most of 'em started out with a game, though."
"I want to go to Belize," she mewed, turning to the man, pouting and frowning in a manner she meant to be flirtatious. He stood up, chuckled and held her briefly, and he was certain that she was shaking. He was still very tired, though, and he couldn't be sure it was not himself.
"I guess we're going to Belize, then," he said reassuringly, feeling that his apology was now complete. His knees were weak and he just wanted a break. "I think we want the Amazon travel package," he told Gary, who told them that Belize was actually in the Central American package, and who went to tell Keith and Jimmy to move two patrons from 3 to 2 right away.
She had stopped shaking in his arms, and she turned up to kiss him quickly, before she turned around in his arms, so that he was holding her from behind. She put her arms around his head, pulling him down into her neck, where he planted a firm kiss and turned her back around. She did not look away, but she did not turn up to kiss him, but he bent down to kiss her cheek, which was wet, and then to kiss her lips, which were dry. They breathed together for a while.