The crowd becomes groups.  The groups become individuals as they slowly file out the front door, shaking hands one last time, sharing one last sympathy, heading out to a thinning yard full of cars.  Andy Dolby shakes the last hand, nods to the last individual in line, and turns as if ushering them out.  Only three or four vehicles remain out front as Andy turns and withdraws into the house. 
A plump middle-aged woman holding a tissue presents herself to him. "Little brother," she croons, "Jack and the kids are doing a quick sweep to collect the glasses and plates and at least put them in the kitchen, so you won't have too much clean up to deal with. And then," she nods her head, "we're gonna go." She gives a quick hug and kiss on the cheek. "Again, we're so sorry. Call us if you need anything." She gives him one last look before letting go of his arms. "I think you have a couple guests still in the family room. Go visit with them. We'll let ourselves out." She disengages with a wave and disappears in the direction of the kitchen.
Andy heads across the living room as he hears Don McLean's "Dreidel" coming from the back of the house. As he crosses the living room, he passes the detritus of departed visitors, turns out lights that now lack purpose. He heads for the back of the house to what's called the family room – a designation that now seems . . . irrelevant.
Reaching the back room, Andy guesses it has to be Eddy. Ed Davis had been one of Andy's oldest childhood friends, one of his closest high school confidants, and one of his most reliable schoolboy co-conspirators. He had always had a strange fascination for McLean's "Dreidel." It had become a running joke that had long ago grown stale but at this moment seems strangely comforting and familiar. He passes through the door to find Ed doing a muted twist and nursing a glass of Scotch.
"When I heard 'Dreidel,' I knew you were here somewhere." Ed holds onto his Scotch while the men share an extended hug. "My oldest friend. I didn't see you come in."
"You were with a crowd." Ed sips his Scotch. "You know me and crowds." Ed turns, again gently twisting, and begins softly singing along with the record, "Round and around this world you go / Spinning through the lives of the people you know. / We all slow down." Turning back to face Andy, he says, "Charlie." And then as if turning back to the record, "No trust in tomorrow. It's a lie."
"What? What about Charlie?"
"You called me your oldest friend. I think Charlie is actually your oldest friend. You knew Charlie before you met me. You and Charlie used to trade whoopie pies and Yodels in kindergarten, I do believe."
"Charlie. I haven't thought of him in almost fifty years." Andy stares into the bookcase, not seeing the books. "I remember in tenth grade you, me, and Charlie went to see Halloween. We had to sneak in, because it was 'under eighteen must be accompanied by parent or guardian.' We sat down with our Cokes and popcorn, Raisinets, and Charlie pulls out that pint of grain alcohol."
"That was a long night. I remember the last day of school, sixth grade, you, me, Charlie, we walked home with Celeste and her two friends . . . what were their names?"
"I think their names were Spot and Fido." Andy laughed faintly with a hint of a smile.
"No, be nice now," Ed scolded in jest. "You should celebrate their outstanding personalities, their fine senses of humor, their sparkling wits, instead of objectizing them like the pig you are."
"No, I was actually judging them on the basis of their personalities and their senses of humor. They were perfectly lovely, but they had no personalities and terrible senses of humor. I remember one of them seemed to like Charlie – a lot. She started the whole 'Chaz-ma-taz' thing. She said it like ten times. And she kept calling Celeste CiCi." Andy looks straight at Ed with the puzzlement of pondering the unthinkable. "She was trying too hard . . . And Charlie did not want anything to do with her." He smiled, in a daze. "Tammy . . . and A-a-alison."
"Tammy and Alison. You know, I think I believe you. I don't think you saw what either of those two looked like. You only had eyes for Celeste. I never told you, but Celeste liked me at that point. She actually asked me to get you guys to walk home with her and her two friends. She was actually trying to set up Tammy. With Charlie. And Allison. With you." Ed peers into the bookcase. "But you won, you know. You married Celeste. You won. Charlie and I, we both lost. I don't think either of us ever got over it. From the point that you paired up with Celeste . . . our lives were decided. Our courses were set. . . Think about it."
Suddenly from the front of the house comes the sound of the front door bursting open and then closing. "It's Chaz-ma-taz!" Footsteps cross the slate tile by the front door and become muffled as they head across the carpeted living room. "Chaz has arrived!" In the doorway, arms outstretched, a man appears in an ill-fitting sport coat and tie.
"Charlie Talty!" Andy exclaims and meets him with a hug.
"Look what the cat threw up." Ed meets him with a hug as well. "We were just talking about you. Someone must have said your name three times."
"My condolences – Celeste. Of course, I'm very sorry for your loss. Celeste was beyond a doubt the most classy, smart, funny, intelligent, not to mention beautiful woman . . . How you ended up with her, I'll never know." Charlie headed for the liquor cabinet. "You're retired. . . No kids – no kids that want anything to do with you, anyway. . . I figure this is a good time to collect on a debt . . ." Sipping a glass of bourbon neat, Charlie moves to the stereo, and lifting the needle, he sets it back down at the beginning of the track.
I feel like a spinning top or a dreidel . . .
As the song plays, Andy crosses to the liquor cabinet, puts a handful of ice in a glass, and pours himself a Scotch. "Let's go out to the pool." The three friends move through the sliding glass doors, drinks in hand. As the last to exit, Charlie grabs the bourbon bottle. Ed and Andy take seats at the patio table.
Charlie puts the bottle on the table and continues walking over to the diving board. He tests the board with one foot and then two. He turns to where his two friends sit. "You've both done well for yourselves." He waves his glass at Ed. "Playboy writer." And then waving it in Andy's direction, "Respected pillar of the community, pharmacist, businessman, seat on town council."
"No, that's fake," Ed blurts. "Not the part about you, Andy. But the 'playboy writer' thing. That was an invention of a publicist." Ed looks off toward the horizon, where Venus it seems has stepped out from behind her veil. "They needed something to say about a twenty-something humorist that has no life."
"And I just rode Celeste's coattails." Andy says with a shrug. The twilight fades imperceptibly into darkness. Below the horizon, blackness hides all, while above, in the deepening blue, stars watch for their subtle cues to make their entrances on time, and an airliner or two, silent imposters, fake their way into the scene only to dart off when uncovered. Charlie's silhouette crosses from the utter blackness below into the stellar realm and, unsettling, roams back and forth the length of the board.
"I think that's largely true." Charlie bounces slightly without leaving the surface of the diving board. "But I think there's something else you've conveniently forgotten."
*
The fallow field is blue-grey and continues growing deeper blue in that magical moment when someone staring skyward begins to counting one, no two, no three – indefinitely. Three teens sit around a rough stone fire pit. Charlie's '75 Dodge Dart sits parked just off the dirt road that runs around the outer perimeter of the field. Quietly, a car enters from the far corner and turns off its headlights, showing just running lights. Like a camel hiding under a blanket, the car slowly moves toward them trying to avoid undue attention.
"Cops. Stay down," Charlie says. "You guys go. Cut out behind the car and head out that way for the highway."
"But –"
"They've got my car, so I might as well stay." Charlie says. "But you guys don't have to get caught here. Go!"
Looking at each other, Andy and Eddy start running hunched over, past Charlie's car, along the tree line, and then duck into the woods following the narrow deer run that skirts the marshy bog. Once in the woods, they straighten up. They hear the brakes of the police car back at the fire pit and the car doors, opening, closing, opening, closing, the sound growing more and more distant. They reach full speed. Andy had run cross country and Eddy had played soccer until junior year when they both took part-time jobs, choosing spending money over varsity letters. They hit an easy, adrenaline-laced stride that overrides the two or three beers they had had at the fire pit. As they run, they can hear the indistinct voices of two policemen and their friend Charlie Talty. They see a flashlight beam flashing over their heads. Rapid footsteps seem to get closer but then cease in an expletive, indicating a police officer reaching the marshy part of the woods without being familiar with the deer run. Now they hear only their measured breathing. The half-mile to the state highway is eaten up by their strides in no time. The flush of adrenaline gives way to sweat. They run along the drainage ditch until the roadbed drops gradually and with one last burst of speed they scale up to the level of the road. They stop to catch their breath, hands on their knees.
"You think they nabbed Charlie?" Eddy asks.
"If he's lucky, it's Officer Jenkins. He knows Charlie's family. He'd probably let him off with a warning." Andy looks around behind them. "Here comes a pickup." He sticks out his thumb.
"Oh, shit, it's my dad," says Eddy. The truck slows as it approaches the two boys and then stops a dozen yards ahead of them.
"Your dad's cool, right?"
"Let's go with that. He's cooler than the cops."
The boys jog up to the truck and climb in the passenger side, Eddy first and then Andy.
Mister Davis wears a plaid shirt. His ballcap sits in the middle of the dash with empty fast-food containers. The boys slide in self-consciously, directing their breath away from Mister Davis. "You guys were just out for a nature walk?" He puts the truck in gear and pulls back out on to the road.
"Yeah, a nature walk." Eddy laughs nervously.
Eddy's father is a seventeen-year-old boy in a forty-five-year-old body. He attempts to hide that fact from as much of the world as possible, but his wife sees right through it and his sons are gradually figuring it out, each at their own pace, as their sensibilities rapidly approach that of their father. He eyes the boys suspiciously. "Maybe you were out having a couple beers – by the smell of it." He exchanged a knowing glance with Eddy. "And maybe your ride – was it Charlie? Ran into a problem? Like maybe some uniforms?"
"Maybe," says Andy.
Mister Davis sighs and shakes his head slowly, trying not to look amused.
Minutes later, the patrol car, with Charlie Talty handcuffed in the back seat, passes along the same strip of state highway, moving slowly, scanning the roadside with their vehicle's searchlight.
*
"I did kinda block that out of my memory," Andy admits. "But it was almost the end of the summer. We were all going different directions, anyway. Eddy was headed to Emerson. I was going off to Middlebury. Celeste was headed for Trinity. You were going to Amherst. So how did that go?"
"I never got to Amherst. They rescinded. Rescinded!" Ed and Andy can see Charlie's living shadow walking back and forth faster and faster along the diving board. "I did go to Norfolk County Community College and UMass and UConn. I did all right, as far as that goes. They all had programs for inmates."
Ed asks, "What happened with Amherst? Wait – did the police charge you with possession of alcohol as a minor? What happened there?"
The silhouette stands still and silent. "You don't even know the rest of the story, do you?" He steps back toward the edge of the pool. "You guys have no idea. Never cared to find out." He walks back toward the patio table. The lights inside the house illuminate his face in bronze, faint yellow-brown, humorless. He reaches for the bourbon bottle and pours another taller drink. "Lemme tell ya."
"Remember, I was eighteen. We were out that night to celebrate my birthday. Remember?" He takes a measured drink – more than a sip. "I was no longer a minor. The drinking age was twenty-one, so not old enough to possess liquor. So, possession of alcohol underage."
"When it went to court, the judge copped an attitude. She felt I had abetted your escape. She didn't know who you were, but she was sure there was more than one of you and you probably had all kinds of other illegal things that the cops could have charged you with if they had caught you. But they didn't catch you. And she seemed to want to live in a world where they did. So, working with what she had available – she made an example of me."
"The public defender said, 'Nolo contendere,' you'll get a fine and a suspended sentence. Standard." His face hardens. "She gave me ninety days in the county jail." He slams his glass down on the table. "Ninety days. . . Third day, I get jumped by three dudes in the shower. . . I swear then and there that is never going to happen to me again. . . Two days later, this huge mother corners me, again in the shower. . . I freak. I don't even know what I did. It was like a blind rage. . . I swear I never landed a clean shot. But he ends up slipping, falls, hits his head on the shower fixture. Blood everywhere. I swear he's stone-cold dead in sixty seconds. . . After that people gave me some space. But ninety days became five years for manslaughter. And then it just seemed like from that point on, every time I got out, there was some other reason to put me right back in. So, yeah, I earned an associate's in bookkeeping, a bachelor's in forensic accounting, and a juris doctorate – all while in jail. And they will never admit me to the bar, a 'lack of veracity,' not honorable enough for them. So, I work as an investigator for a big-shot defense attorney." He stared at Andy. "You never even knew – never even thought about what happened to Charlie Talty." Charlie squints at the dark silhouettes of Andy and Ed backlit by the interior lights. "Did ya?"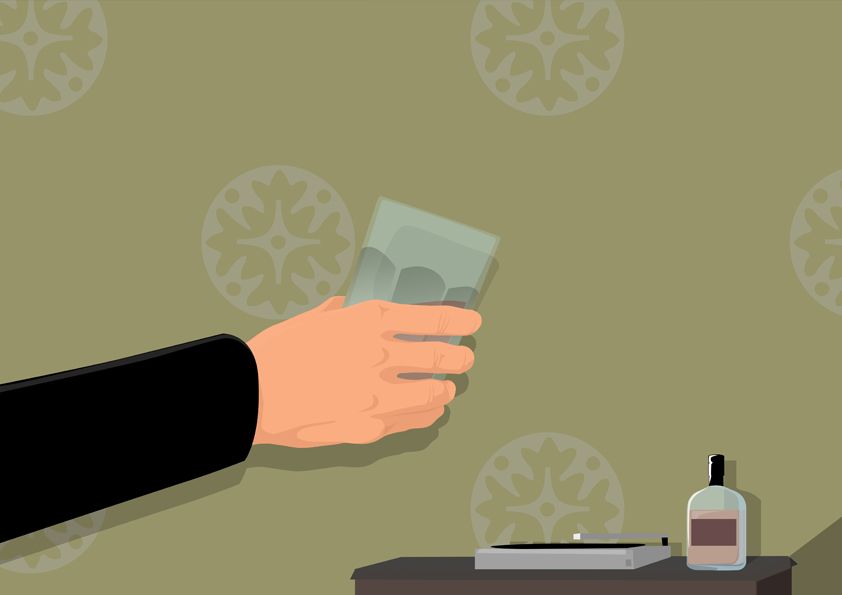 Andy shakes his head slowly. "I remember by the time I got out of college, I just knew you were in and out of jail. . . and —"
"You know who did care – at first?" Charlie continues to stare hard at Andy's shadow. "Celeste. Celeste came to visit me the first couple years, seven visits. And you must have never even brought up the subject of Charlie Talty, or she would have told you that, right?"
"OK, I didn't stay in touch." Andy shook his head. "Guilty." He paused. "Sorry, bad word choice. But I'm not the only person who knew you in high school and didn't stay in touch. And it works two ways – phones, mail. You had all this time on your hands, you could have gotten in touch with me. I still live in the same town where we went to high school."
Ed speaks up. "You seem focused on Andy. You could say the same about me."
"Yeah, but I can understand the playboy journalist. And I can read your work and feel like you're writing to me, like we're still in touch. And you and I always had this understanding, this bond, that neither of us ended up with Celeste." Charlie looks over at Ed whose left side is outlined by the house lights and then back at Andy in complete darkness. "But Mister steady, stay-at-home, cut-the-grass, fix-the garage-door, Andy Dolby!" He lowers his voice as he continues, "It's like you have the perfect life and there wasn't room for me. You of all people, should make room for someone who doesn't have what you have."
"Chaz," Ed speaks up. "You can't blame Andy that your life went off the rails. You can't blame Andy for living a boring life. You can't blame Andy for marrying the prettiest, smartest, funniest girl in school. You can't blame Andy for marrying up. Marrying way, way, . . . way up. That's not fair. You were always the wild man. I was always the smartass. Andy was always the glue guy. You were eventually going to take a wrong turn. I was never going to accept responsibility. And Andy was always going to be at the center of some community somewhere. He held our group together. He held his relationship with Celeste together. He holds his town and his business together. And you talk about perfect life. His daughter o.d.-ed on spring break in Mexico. His son becomes an Army Ranger, serves his country for six years, comes back with some horrendous injuries and lives in some government hospital two hours away. He couldn't even attend his mother's funeral. . . Life happens to all of us, man. It's a hand grenade that we just keep tossing back and forth as if it's never gonna go off, never gonna hurt us. And then when we least expect it, it goes off and sends us flying through the air. When we get back on our feet, we stand up and say, 'Hey, that's not fair.' And that's right – life's not fair. But you don't get a refund. You don't get a do-over. And you know, we're all in the same boat. We're all staring at the dark side of the proverbial hill."
The three sit in darkness except for the interior house lights illuminating Charlie's brooding face and back-lighting Andy and Ed. No one speaks.
Ed breaks the silence. "You know, only the male cricket makes that chirrup noise. The females respond by moving toward the source of the sound – each one toward the sound they like best. That sound kicks off their mating ritual. So, all around us, the crickets will be gettin' it on."
"Charlie," Andy speaks into the darkness. "You've got a point; we never properly thanked you for telling us to take off that night. So, thanks."
Ed continues, "And tree frogs – the males croak to attract the females. The females are attracted by the tone and complexity of their croaks. The females don't croak, they scream to drive away their competitors as they try to decipher the croaks of the males, seeking . . . the manliest? The froggiest? The best sense of humor? Best frog legs? Cutest frog butt? Whatever they're into. And . . . yeah, . . . thanks, Charlie."
"But what did you mean earlier by 'collect on a debt'?" Andy continues.
The three sit silently. The darkness presses in. The crickets chirrup and the tree frogs croak and scream with everything they've got – frantically before it's too late.
"I hadn't really thought that through." Charlie speaks into the darkness. "I was just mad at you guys. . . And sad that Celeste was gone. . . She was probably the last person from my childhood who showed me any love." A loud sniff comes from Charlie's direction. "And now she's gone!"
Ed sniffs, "Celeste is gone."
Andy sniffs. "She's really gone," he says almost under his breath.
With the faintest of light from inside the house washing over his face, seemingly removing years, Charlie Talty breaks into loud sobbing.
Ed in turn begins to sob and then Andy. All three men now sob uncontrollably. Their voices mix and become indistinguishable, creating some strange three-party harmony:
"Celeste! Ahaaaaaahhh!"
"Cele-e-e-ste! Haaaaah!"
"Celeste! Ah-aaah! Ahahah! Ahaaaah!"
"And Charlie! O-o-o-oo-ooh!"
"Charlie, so sor-r-r-r-ry-y-y-y!"
"Andy, I didn't know – aba-about your ki-i-i-i-ids!"
"Oh-h-h! That really sucks."
"Oh, crap."
"So much! So much. So much sucking."
Eventually their sobbing subsides, in the darkness, leaving the cricket men to chirrup and the tree frog men to cro-croak, each one hoping some special female will seek them out and end their wailing.