Eighth Avenue is covered in dirty white snow.
"What's up, guys," I say, pushing open the plywood shanty door, and moving toward the heater.
Phil is standing under a bare light bulb, looking almost helpless with an unlit cigarette dangling from his lips.
"You're late," he says.
"What do you mean, I'm late. It's only 6:30."
"You're the foreman. You should be first man here every morning, and what's with the new haircut? You look like a little boy," he says, tapping my arm with the back of his hand. "Give me a light."
"Maybe he's your son," Vinny says, tearing apart an egg sandwich with his giant hands.
"My kid? If he was my son, I would have wished I'd had jerked off in the toilet bowl, instead." Tapping my shoulder with the back of his hand, "Light," he says, holding both hands palm side up.
"Here." I hand him a pack of matches.
"When are you gonna quit," Vinny says.
"I'll quit next week," Phil says, cupping one hand around the match as he lights his cigarette.
"You said that last week. You're never gonna quit, you know why, 'cause you ain't got no fucking will power, that's why," Vinny says.
"Fuck you," Phil says, swirling the last sip of coffee around in his paper cup.
"The lobby ceiling has to be done by end of Tuesday. They're pouring concrete Wednesday morning. 7:00 a.m.," I say, crumpling up a coffee cup throwing it under my desk with all the other ones.
"You worry too much, Eddie, you know that. Me and Vinny will get the ceiling done. We always do."
The Blarney Stone on Eighth Avenue is always packed with construction workers at lunch. Today I'm lucky to get the last barstool, next to the cigarette machine with its fake wood trim and silver knobs, shiny from years of use. Baskets of chicken wings, hard hats, and bottles of beer snake their way down the old wooden bar.
"Eddie, how we getting on," Sean says, throwing down a cardboard coaster.
"Give me a pint of Bud," I say, taking off my hard hat.
Tommy, the electrician, swivels on his barstool when he sees me.
"Eddie, how you doing? You know, I saw another crane going up over on Tenth Avenue on my way in this morning. That's the third one this week. Seeing all those cranes in the sky, it's a fucking beautiful thing, Eddie."
"What's up, Sean. Give me a beer," Vinny says, squeezing in between me and Tommy. "Look, Eddie. You're a smart guy," he says, pushing an empty basket of wings out of his way. "People listen to you. We need you to go with us to the Mason's meeting on Tuesday and hear for yourself what kinda pension they're offering us if we join their local."
"What about our local," I say. "You think Vito and Anthony are gonna be happy with us going to a union meeting at another union hall?"
"Fuck Vito and Anthony," Vinny says, slamming his open hand on the bar.
"I'm running one of the biggest masonry projects in the city right now, the last thing I need is union problems," I say, throwing some money down on the bar.
"You're not gonna have any union problems. Come on, Eddie. You know as well as anyone, they're fucking us. It ain't right what they're doing with the pension money. Look, if you won't come for yourself, do it for the men. A lot of guys look up to you, that's all I'm saying, Eddie."
"Put the tool bucket down," I say, pointing to the concrete floor.
"Okay," the kid says,
He uncurls his fingers and looks at the bright red blisters on his hands.
"Today, I'm gonna show you how to lay out for a cathedral ceiling mock-up. Take one end," I say, handing him my 25- ft. tape measure.
"The dummy end, right?"
"You're not dumb, you just don't know, yet"
I start writing on the wall with my pencil– "Half is twenty- three, plus half of that…"
"Okay."
"Give me twenty-three, five and seven eighths from face of column," I say, handing him back my tape measure.
"Me?" the kid says, pointing his finger at his chest.
"You see anyone else in the room," I say.
"Okay. Twenty- three feet, five- and- seven eighths," he says. pulling out his pencil and making an X on the floor.
"Good. Now drill a small hole in the floor, right in the center of the X; that way you never lose your mark."
"I got it," the kid says, nodding his head and pulling a drill out of the bucket.
"There you go, that's the center of our cathedral ceiling," I say. "Now, we'll start figuring where the arches land. Get my notebook out of the bucket."
"Hi, Carmen," I say as I get off the elevator.
"Hudson Construction. Please hold," Carmen says, putting down the phone.
"Hi Eddie, they're waiting for you in Greg's office," she says, pointing over her shoulder.
"Speak of the devil," Greg says, walking across the office and shaking my hand. "Eddie, this is Laura," he says, turning and pointing his pencil toward a woman with curly red hair. "She's the architect I hired to work with you on the cathedral ceiling mock-up."
"Nice to meet you."
"You, as well," Laura says, and smooths out the wrinkles on her khaki pants with both hands. "Greg talks a lot about you."
"Good things, I hope," I say.
"Naturally," she says, pushing her tiny eyeglasses against her thin face with one finger.
"Did you bring the dimensions I asked for," Greg says.
"Yes. I also made a quick sketch," I say, opening my notebook.
"Excellent. Let's get started, shall we," Laura says, rubbing her hands together.
The night of the meeting.
Anthony and Vito are videotaping us from their black SUV across the street from the Masons' union hall. As we got closer, Anthony gets out of the truck, smoking.
"Let me tell you something, fellas…," he says, slamming the car door. Then, zipping up his grey windbreaker, "What the Masons are trying to do is called union raiding. It's illegal, and our lawyer is going to court to stop it. You understand me. So, if you think your gonna work with the Masons, it ain't gonna fuckin' happen. If you walk through that door and into that hall," pointing his finger at the Masons' Hall across the street, "we bring all of you up on charges, and throw you out of the fucking union," he says, twisting his cigarette butt into the sidewalk with the tip of his shiny black boot. "Plain fucking English, fellas."
"That door," Vinny says, pointing across the street. "Watch me."
"Us, too. Let's go, Eddie," Phil says, tapping my arm with the back of his hand.
We make a left near the kitchen and follow Vinny down a ramp.
At the end of the hallway is an old- fashioned elevator. "It's for Mason union members only. It goes all the way back to prohibition when this place was a speakeasy," Vinny says, pulling open the metal gate.
  The three of us squeeze on. We step off the elevator into a musty smelling second-floor union hall, walk across creaking wood floors and sit down on a well-worn wooden bench. There is a small stage with a dark wood podium at one end of the stage, and a big painting on the wall of an old bald guy in a grey suit and red tie.
"Give me a cigarette," Phil says, tapping the back of his knuckles against my arm.
"SHHH. He's getting ready to talk," Vinny says.
"Don't fucking 'SHHH' me," Phil whispers.
George, the union president, is hunched over the podium under a dim fluorescent light, his thick grey hair pushed to one side of his head.
"Hello, I want to thank all of you for coming tonight," he says, pointing around the room. "As a proud union member for thirty eight years, what I witnessed tonight– the way your own union officials treated you on the street in front of this hall– saddens me. It was an insult to organized labor and disrespectful to the working man. You and your families deserve better– which is why I am offering sixty dollars per pension credit if you leave your local and work under our union bargaining agreement," George says, banging the podium with his fist. We all stand up, clapping.
"Give me a pen, I'll sign anything. Right fucking now," Vinny screams.
Up In the Bronx, around the corner from the VFW hall where our union meetings are held, just under the Allerton Avenue EL between the OK laundromat and the Golden Wok Chinese restaurant is the Emerald.
An old Irish bar with a crooked red neon sign that lights up just one corner of the beat-up sidewalk. It's the kind of neighborhood you don't come to; you pass through, like the Lexington Avenue express train that roars overhead on its way to some other avenue, some other place. The sewers choke and gurgle under the weight of the pouring rain. The bell over the door jingles as I walk into the bar. The place is dim as always, from fake mahogany and real nicotine.  John F. Kennedy looks down at me from his dusty perch on the wall above the cash register.
"Heard you fellas really stepped in it this time, Eddie," Matty, the bartender, says, putting down a bottle of beer.
"Well, Matty, let's just say tonight isn't gonna be a regular union meeting. They're pissed that we went to a meeting at another union hall last month," I say, picking up my bottle of beer.
"I've been around this neighborhood a long time. Watch your back with them fellas, Eddie," Matty says, putting my change on the bar.
I walk down the narrow hallway past the two women in short skirts and high heels that always hang out on the old leather couch to the left of the bathroom. There's a sign in the bathroom on the damp wall over the urinal: No sex in the bathroom. You are being watched. As if to prove it, at the bottom of the sign, someone has crudely drawn a bloodshot eyeball.
Vinny and Phil walk into the bar.
"Matty, get my Irish friends here some drinks," Vinny says, tossing some crumpled bills on to the bar. "Who loves ya, baby!" Vinny screams.
"How come you can't get a blow job in Italy?" Matty asks, setting down some bottles of beer.
"I don't know. Why, Matty?" Vinny says, laughing.
"Cause all the Guinea cocksuckers are over here!"
"Oh, really. You know why there's no Irish lawyers? 'Cause they can't pass the fucking bar," Vinny says, laughing, banging his beer bottle on the bar.
 Matty throws a dirty bar rag over his shoulder and starts washing out glasses.
"I think we should let Eddie talk for all of us tonight," Phil says, stabbing his cigarette butt into the amber-colored glass ashtray on the bar.
"He's the man for the job," Brenden says.
"Agreed," Lou says, lifting a yellow Bic lighter toward his face.
At six o'clock, we all spill out of the Emerald on to the sidewalk; together.
Matty follows us outside and stands in front of the bar, pumping his fist in the air.
"Give 'them hell, lads! God bless you all," he yells as we walk down Allerton Avenue.
"Tonight, you're gonna tell Vito and the rest of them to go fuck themselves, but in that nice Eddie Carrol way you have of saying 'Go fuck yourself." Vinny whispers in my ear as we file down the narrow basement stairs of the VFW hall.
There aren't any pool tables or card tables in that hall anymore. The only thing left in that basement from its working- class neighborhood days is an empty room with a "No Smoking" sign on the cracked green plaster wall, and a bunch of folding metal chairs scattered about a cigarette-burned beige tile floor.
In the front, near the window, Vito, Anthony, the lawyer, and Jimmy, the treasurer, sit, smoking, at two folding tables. They look over the room and through every man in it cold hard stares, ready for a fight.
Vito plunges a cigarette butt into a white Styrofoam coffee cup on the table. "Okay, let's get on with it."
The sergeant- at-arms unfurls a small American flag. We all stand, together, one hand on our hearts, the other on our cigarettes, pledging allegiance to the United States of America. The words "and justice for all" have barely left our lips.
"Vito," I say, stepping forward. "I speak for the men when I say we went to that meeting last month because a lot of the members of this local are unhappy with the new pension plan. So, you should be asking yourselves: Why are your
members so unhappy, and what can you as the local do to make things better for the men so that the industry and the trade can survive and grow."
"That was a real nice speech, Eddie," Vito says and stands up from the table." But you forgot to mention one little thing. By going to that meeting, you violated the union bylaws. So, I don't have to ask why the men are so unhappy. I know why the men are unhappy. Because, tomorrow, you're all gonna be on the fucking unemployment line. We're bringing all of you up on charges. You guys ain't gonna swing a trowel in this city ever again," Vito screams, loosening his pink tie with one hand.
"Fuck you Vito," Phil says, flicking his cigarette butt into the air.
"I've been a member of this local for twenty -five years," Vinny says–his metal chair makes a dragging sound as he pushes it out of the way–
"and you know what I got to show for it, Vito. I got cock; that's what I got for those twenty-five years. Cock," Vinny screams.
We all stand up and start chanting: "Cock, cock, cock!"
Vito waves a hand at the sergeant-at-arms. "Get rid of him," he says, pointing at Vinny.
Vinny picks up a folding chair and holds it over his head
"Cut the fucking shit," I say, knocking the chair out of Vinny's hands.
This morning in the shanty nobody talks about lasts night's meeting.
We're sitting, smoking, when the kid comes back with the coffee and the egg sandwiches.
"Hey, kid. At the next union meeting, I want you to keep an empty chair next to you. Don't let anyone sit in it. You follow me," Phil says, smacking the kid's arm with the back of his hand, and grabs a coffee light-and-sweet and an egg and cheese
on a roll out of the paper bag.
"Yeah, I follow you. You want me to save a chair for you to sit in," the kid says.
Vinny throws down his empty coffee cup. "You're one dumb, fucking kid, you know that? The chair's not for Phil to sit in. It's for you to throw at the first motherfucker that gets near you."
"I never threw a chair at nobody," the kid says.
 "That's why you need to practice throwing chairs– the only way to get good at anything is practice," Vinny says.
"Can't I practice ducking chairs, instead?" the kid says.
"Ask Eddie," Vinny says, pointing at me.
"I get paid to think, not fight," I say.
"See Vinny," Phil says. "Eddie did it again."
"Did what."
"Told you to go fuck yourself, but without saying 'go fuck yourself.'"
"Yeah, whatever," Vinny says, crunching some aluminum foil into a ball and throwing it at the kid. "You're still a fucking pineapple!
"Shut up, I am not," the kid says and begins picking up the empty paper coffee cups and aluminum foil off the floor.
I slide into the orange vinyl booth.
"I'm Gary Stio, legal counsel for the New York City Masons, Local 277. You want a coffee," he says, stirring sugar into his cup.
"No, I'm good, thanks."
"George asked me to set up this meeting to explain what's going on with the collective bargaining agreement appeals process. We all feel bad that things didn't work out for you guys," Gary says. "I mean, we were all surprised when the judge sided with your local on the union raiding charge. Trust me when I say, no one saw that coming. Anyway, George wants to make right by you guys."
"So, why me," I say.
"Everyone says you're a bright guy. I can't talk to a couple hundred men at once, so I'm just talking to you. You can tell the`guys what's going on. You have a right to work, and as long as you guys keep paying your union dues, they can't do anything to you.
When your local brought you up on charges, they took away your right to vote in the union elections. I have drawn up a petition for appeal; get all the guys to sign it and I will send it to the International in Washington, D.C. If you win the appeal, you can get your right to vote back; then you can vote them out of power and put in one of your own guys. My money's on you, Eddie. You should be the next union president."
I've been working six days a week for months now. And every Sunday, Kathy and I take the train to Trenton to see my dad in the nursing home.
"How you doing, tough guy?" I say, kissing my father on his bald head. I started calling him "tough guy" a couple of weeks ago. I think he likes it. So, I'm gonna keep doing it. I'm hoping it makes him feel strong, even tough, tough enough to get out of that nursing home bed and just walk the whole dying thing off; and if anyone could, it would be him.
I remember him being sick one time in my whole life, and even then, he just stayed in bed for a day with a glass of grapefruit juice on the nightstand. He went to work every day to provide for his family and he drank a lot every night. I called him tough guy because, well, he was a tough, eighty-nine-year-old guy.
I sit down on the hard wooden chair next to his bed. "We never talked about your final wishes, where you want me to, you know, spread your ashes," I say, squeezing my thumb nail into the flesh of my pinky so hard I almost scream. Fuck.
He looks at the white wall with a kind of surprised look, like when you see someone you weren't expecting to see. Then after staring for a long while at the brown wooden door he says, "LaGuardia."
I lean over his bed, real close.
"The airport?" I ask.
"I don't know, Eddie. You pick a place. Somewhere nice," he says, smiling.
His head propped up on a crisp white pillow.
When I was a kid, sometimes in the summer, when it was really hot, we would have Chinese food delivered from the place on First Avenue.
"Eddie, shut off the lights," my father would say.
As he lit the candles and opened the living room window, you could hear the honking horns of the cars on First Avenue, ten floors below.
"Feel that breeze," my mother would say. "Feel that breeze," as the window curtains swayed side to side.
Now, I'm sitting under bright fluorescent lights next to my father's nursing home bed.
Thank God for Duke's. A small dark bar with a Harley flag in the window, a couple of blocks from the Trenton train station.
Kathy and I waited for the last train back to NYC many a Sunday night in that bar.
The first time we went to Duke's, we made a pact in a cloud of cigarette smoke at a table with empty beer bottles that we would never let one of us die in a nursing home.
It's Christmas day and snowing hard when we get to Penn Station. At Sbarros, I grab a couple of beers out of the store's fridge for the trip, and the last box of Christmas cookies off the wire rack. We wait, in a slow jerky line of tourists and junkies. I pull out my wallet.
"For the nurses," Kathy says, holding up the box of cookies.
"Why not? I thought we should bring something."
"You're a good guy, Eddie," Kathy says, pushing her short brown hair behind her ear.
When we get to Trenton, the city is shut down by the biggest blizzard in years. 
"We're never going to get a cab. How are we going to get to the nursing home," Kathy says.
"I'll flag down a car and tell them: "It's Christmas day. My father's in a nursing home on Central Avenue. Somebody will give us a ride," I say.
Kathy waits in the train station while I stand on the street corner in, knee-deep snow for an hour and never see a car.
We walk into Duke's bar. There is car racing on the big- screen TV, and when the race cars slide out of control on the curve, it looks as if they will crash right into us. Christmas lights are strung around the mirror and over the cash register. Next to the jukebox in the back of the bar is a small table, with sliced ham on a platter and two containers of potato salad and a red plastic cup filled with plastic knives and forks.
"Merry Christmas. Have some food," the bartender yells.
We wind up sharing the Christmas cookies for the nurses with the bartender and her coked-up friend.
"Merry Christmas," they yell, as we walk out the door to catch the last train back to New York City.
The phone rings as I walk into the living room.
I know who it is before I answer it.
I mean, really, who else calls at three in the morning?
"Hello," I say.
"Mr. Carrol, this is Lawrance nursing home. We're sorry to inform you, your father passed away earlier this morning. We're very sorry for your loss."
"Thank you," I say, hanging up the black Bakelite phone.
"I heard you talking," Kathy says, and walks into the living room. "Is he…"
"Yeah, he's gone."
"I'm sorry, Eddie," Kathy says, sitting down next to me on the couch.
"Holy shit, Vinny. Look who the first guy on the job is," Phil says.
"Close the door, sit down," I say.
"What's going on," Phil says, suddenly whispering.
"My father died this morning,"
"I'm sorry, Eddie," Phil says. "I went through it with my old man it sucks.
"Whatever you need, whatever it is, you just let us know," Vinny says.
"I got to go to Trenton to take care of things," I say.
"Is there gonna be a funeral," Phil says.
"No. He wanted to be cremated."  
"Why you asking him that," Vinny says.
"I don't know, I'm just asking," Phil says, lighting a cigarette.
 "Phil, I need you to look after the job for me. I already talked to Greg about it. I'll be back Thursday morning.  
You know where everything is, if there's a problem, call me. My cell phone's always on."
"You got it, brother," Phil says, shaking my hand.
"1211 Ashmore Avenue," the cab driver says, pulling over to the curb.
I look out the cab window at the black-and-white metal sign for Lawrence Funeral Home, hanging high above the building's white columns.
"I don't see your car in the parking lot," the woman behind the desk says.
"I'm from New York City. I don't need a car. Anyway, we came by train," I say, handing her a check.
"Sorry for your loss," she says, pulling her long hair out of her eyes before taking another look at the empty parking lot, then handing me a brown paper bag with my father's ashes.
Dukes is crowded we sit at the bar on two stools in the back near the pool table. I put the bag with my father's ashes on the bar.
"Lawrence funeral home," the bartender says, stroking his long grey beard. "I'd know that bag anywhere. Drinks are on me."
"Two Heinekens," I say.
"I'll join you," the bartender says. "What's the name."
"Who," I say.
"In the bag."
"Oh. Joe. My dad."
"To Joe," we all say, lifting our beers in the air.
Kathy and I are in Central Park at sunrise. It's freezing cold.
We keep walking until I find the right spot. "This is it," I say, stopping at a big elm tree on a hill overlooking the Conservatory Pond.
"You know, Kathy," I say. "My dad used to take me sledding down this hill in the winter."
I pull out my knife and make a slit in the plastic bag.
"Rest in peace, tough guy," I say, and spread my father's ashes across the frozen hill.
The New York Times is doing a story on the cathedral ceiling at the Belmont.
"I know it was hard for you, with your dad dying in the middle of it. But you did a hell of a job on that building Eddie," Greg says, handing me an envelope. "I'll call you on the next big one."
"Thank you, Greg," I say, and walk out of his office, folding the envelope in half and putting it in my back pocket.
I'm sitting next to Tony in his silver Mercedes, the one he told me he handpicked in Rome last year.
He also told me, more than once, how he got his nickname, Tony the "Magic Man" DeAngelo, or Tony "Magic," for short, because things always seem to go his way.
Today he seems different. All the usual wise- guy stuff, the toupee, the spray-on tan,
all the same. It's something else. I can't put my finger on it.
"I don't know what to tell, you, Eddie," Tony says, wiping the leather steering wheel of his Mercedes with a paper towel. "I've given you everything you asked for. You wanted more scaffolding, I bought you two- hundred thousand dollars' worth of scaffolding. You wanted tools and hardware, I gave you unlimited credit at every lumber yard in the Bronx. And still, you're fuckin' me. Shame on you."
"Tony, I'm not fucking you. What are you talking about? We're six fucking days behind schedule on a federal job."
Tony continues to wipe down the steering wheel. "That's what I'm fucking talking about," he says.
"I did the Belmont last year," I say. "It was a twenty-seven-million-dollar job. I didn't do the Belmont alone. I worked with some very talented guys, and most of those guys are with me on this job. But when it came to the architectural layout and getting a complicated job like the Belmont done, that was all me. Every piece of that building was built off my pencil marks. I ran the show, and I will do the same with this one," I say.
"Val, your own union delegate, says you're my problem. You're the reason this job is six days behind schedule. I mean, really, Eddie, it only took thirteen months to build the fucking Empire State Building," Tony says.
"Yeah, and how many guys died, and for what?" I say. "The building would have gotten built just the same without killing all those working men."
"You know, Eddie, sometimes the whole working-class- hero shit gets on my fucking nerves," Tony says, and crumples the paper towel with both hands.
"It's not about being a hero," I say. "It's about having the men work smart and safe, and treating them like gentleman. That's how you build buildings and that's how bosses make money. And, Tony, I never said I was a hero. A hero is a sandwich you buy in the deli. Anyway, Val is a joke. No disrespect to anyone but he's a wise guy wannabe."
Tony arches his manicured eyebrows.
"Let me tell you a story about Val. I was on a job in Midtown a couple of years ago. Val walks in, we start talking small talk, the weather, that kinda thing. All of the sudden, out of nowhere he says, 'Eddie, you know what I do to guys that cross me?'
"I don't know, Val. What?" I ask.
"'I stick an ice pick in the tire of their car. In the morning, when the guy comes out and sees he's got a flat, he bends down to look at it…' As he speaks, he takes two steps back, makes a hand gesture like a gun and squeezes the trigger. 'BLAM, BLAM. He
never sees it coming,' Val says. So, I say, 'Val, I don't have a car, I'm a city kid I don't even know how to drive.' He steps up, real close, with his Coke bottle glasses and says, 'Don't get smart with me, Eddie. If I want you, I'll get you!'"
Tony starts laughing. He's laughing so hard, his eyes close. I can't stop looking at his manicured eyebrows, the spray-on tan, and his barely crooked toupee. Tony stops laughing, dabs his eyes with the crumpled-up paper napkin.
"You should have been a lawyer, Eddie. You know that because you can talk your way out of anything. Find a way to make up those six days," he says, reaching into his leather portfolio, the one that's always stuffed with hundred-dollar bills.
"Take your wife out to dinner– on me," he says, handing me a few one-hundred-dollar bills folded in half.
"Thank you, Tony." I say, closing the car door.
"Thank you, Eddie," Tony yells from the open window of his silver Mercedes, and pulls out on to Jerome Avenue.
I walk into the kitchen and give Kathy a peck on the cheek. "What's going on," I say, pulling my wallet, cash, and phone out of my pocket and putting all of it on the kitchen counter.
"Nothing. Work was fine. Jesus, Eddie, how much cash you walking around with," Kathy says, looking at the wad of cash sitting on the counter.
" You know, Tony gave me some money after our meeting."
"And where was your meeting, Eddie?"
"In his car," I say, putting some ice cubes into a glass.
"You know, people go to jail for things like this– taking envelopes of cash and having business meetings in cars with wise guys. I work in a hospital. We have meetings in an office," Kathy says.
"They do the same exact thing in the business world. It's called a work- performance based bonus," I say.
"You never worked in an office in your whole life, Eddie," Kathy says. "What do you know about the business world. You're a union foreman. Your bosses are all these shadowy
businessmen who give you cash in envelopes. Believe me, that's not normal."
"Seems normal to me," I say, pouring some vodka in my glass.
"Another one, Eddie," Molly asks, taking away my empty pint glass.
"No, thanks. I gotta get back to work," I say, putting my money on the bar.
"Okay, see you tomorrow, Eddie." Molly smiles.
I've just walked in from lunch. I hear my name, and I look and see Val walking toward me. What the fuck does he want, I say to myself, popping two breath mints in my mouth and hoping he won't smell the beer.
"What's up, Val," I say.
"Eddie, how are you," he says, shaking my hand with that limp, secret wise-guy handshake thing that he has perfected so well over the years. "Did Mike leave his tool bag here when you laid him off last week?"
"Yeah, it's in the shanty. I'll have someone get it for you," I say. "Hey, Carl."
"Yeah, Eddie."
"Do me a favor. Go in the shanty. Next to my desk is a blue bag. Bring it to Val."
"Always a pleasure," Val says, shaking his head up and down
"Yeah. You, too. See you around, Val," I say, walking away thinking about that guy, Mike–how he didn't show up for three days, no call, nothing. Then, on the fourth day he shows up.
"How's it going, Eddie," he says as he starts climbing the scaffold stairs.
"What are you doing," I say.
"I'm starting work," he says.
"Not on this job you're not. You haven't been here in three days, no call no nothing, and you're asking me how it's going?"
He knows it's coming.
He starts pleading. "I just got divorced, I'm in a bad way. Please, Eddie, don't do this to me."
"You did it to yourself. I'm responsible for every man on this job site. How do I know you're not laying dead at the bottom of an elevator shaft somewhere. I gotta know where everybody is at all times. Disappearing for days isn't an option I got your check in the shanty, let's go," I say.
"Eddie, please."
I feel like a Chinatown fishmonger, who clubs live fish to death for his customers. Usually, when a fish has been swung by its tail headfirst on to the hard Chinatown sidewalk, it's dead. But not always; sometimes they flop around on the sidewalk desperately with eyes wide open and gills gasping for air.
"Everything okay, boss?" Marco says, pulling off his work gloves, one at a time, as he walks across the hall.
"Marco, why don't you take a walk with us while I get Mike's money," I say.
"Okay, boss, we'll all go for a little walk. After you, paesano," Marco says to Mike.
"It's a Christmas party, have some wine. I made it myself," Dominic the laborer says, holding up a bottle wrapped in aluminum foil.
We're in an empty part of the job site on the fifth floor. There's a table, about forty- feet long, built out of wooden planks and metal scaffold frames. The benches are made with more scaffold planks, supported on the ends with five-gallon buckets.
"Remind you of being in the can, eating with all these men," Angelo says. passing the tray of lasagna to Mario.
"I can't believe you just said that," I say, drinking wine from a paper cup.
"What-true is true," Angelo says, putting a plastic forkful of lasagna in his mouth.
"It's okay, Eddie," Mario says, waving his hand in the air. "He's just breaking balls. It's all part of being an ex-con.  You get used to it after a while."
"Merry Christmas, everybody," Tony says, walking in the room and setting a box of Italian cookies down on the end of the table. "Everybody, make sure you see Eddie after lunch for your Christmas bonus," Tony says and hands me a stack of envelopes.
Tony has stopped answering his phone or returning my calls. I've been in this business long enough to know what that means. I stay up late every night, drinking vodka, trying to figure out how he is gonna do it.
"Tony, so nice to see you," Vito says.
"I got your message, Is everything okay?"
"Sit down, fellas, lunch is on me. Try the vodka sauce; best in the Bronx," Tony says. "Look, guys, I made some pretty heavy promises to the government to get these contracts and maybe I wasn't a hundred percent truthful about deadlines.  I thought, if I just spread enough money around, I'd get there. But it didn't happen," he says tapping his plastic swizzle stick on the white tablecloth.
"I need someone I can blame the whole thing on– and that guy is gonna be Eddie Carrol. Everybody knows him, and everybody knows he gets the big jobs done– but everyone also knows he likes to drink. I'm gonna set up a meeting with the GC at the courthouse, and this is the story I'm gonna tell them: I was unable to make my recent deadline due to the unforeseen conditions associated with my foreman's chronic alcoholism and him being intoxicated on the job therefore, unable to meet his foreman responsibilities. As soon as the serious matter was brought to my attention, I immediately reached out to his union to have him removed from the job and replaced with a competent person. That should get me a 30- day extension on my contract closeout. That's the story. What do you think," Tony says, pushing a white envelope of cash across the table toward Vito.
"I like it, Tony," Vito says, putting the envelope into his suit pocket. As far as I'm concerned, you kill two birds with one stone. You get your final payment from the feds for the project, and I get rid of that arrogant prick, Eddie Carrol."
"Thinks who he is," Anthony says, his fork and knife making a scratching noise on the white dinner plate.
"Tony, consider it done. I will take care of everything personally," Vito says, flicking ash off his cigarette onto a bread plate.
I know something is up when I see Vito's car in front of the courthouse that early in the morning.
Phil and Vinny are waiting for me on the corner, coat collars turned up, arms folded.
"They changed the locks on the shanty and to your office, Eddie, and they got a security guard down there. No one's allowed in till they say so. Something's up. I don't like it," Phil says.
"Vito is telling everyone, there's gonna be an emergency meeting," Vinny says, steam rising from his coffee cup.
"You can go in the building now," some skinny security guard in an orange vest says.
We walk into my shanty where I run my army and sitting in my chair is Vito DiMarco, smoking a Marlboro.
We are, all, jammed into the room. "Somebody's getting fucked," Vinny says.
"Plain English," Phil nods.
"And I think I know who," I say.
Vito stands up from my table, buttoning his pinstripe suit coat, and puts his hands together, almost like he is praying.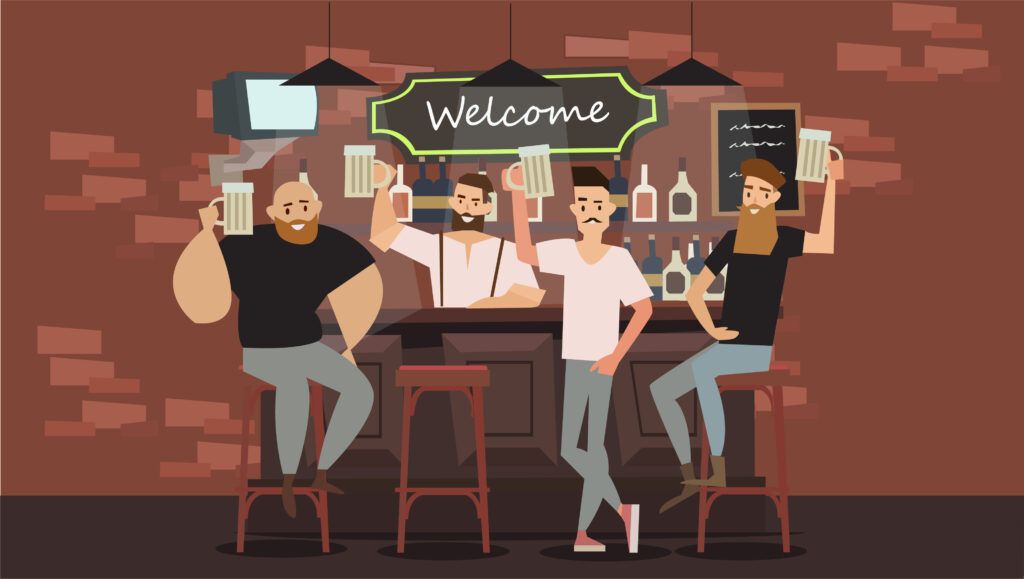 "Okay, everybody. Listen. There have been witnessed reports of drinking on this job by your foreman. This local does not condone that kind of behavior. Your foreman is being removed from the job. You all know Val, he will be the new foreman. You do what he says."
 "I don't drink on the job." I interrupt, pushing my way to the front of the crowd.
"Anthony has you on videotape coming out of McCann's bar at lunch on Tuesday. So don't tell me it didn't happen. It's over, hot shot. You're done."
"Are you serious, Vito. You're talking about going to the bar at lunch?"
"Right."
"That's what all this is about, because 'Eddie Carrol goes to the bar at lunch.' Guess what. Everyone goes to the bar at lunch, it's part of the business. I ran thirty men on this job for a year. We did our jobs, and we did them well."
"And every man in this shanty knows that," I said.
"What every man in this shanty knows…," Vito says, lighting another
Marlboro, "is you drink on the job."
"You're an asshole, Vito," Phil says, spitting out his toothpick onto the floor.
"More like a cunt," Vinny says.
"You know, Vito, when we win the appeal and get the right to vote back, the boot just might be on the other foot," I say, lighting a cigarette.
"Plain fucking English," Vinny says.
"That's IF you win the appeal," Vito says.
"We'll see, Mister DiMarco until then Have a fantastic day," I say.
"You, too," Vito says, smiling, and dropping his cigarette onto the floor and stepping on it. Just like that, after running thirty men on that building for a year. Eight hours a day five days a week. Here I am, walking down the plywood construction ramp to the street with a tool bag in my hand. The last thing I hear is Val screaming at my guys "get to work the fucking party's over!"
"Eddie. Please tell me you left the apartment today," Kathy says, throwing her keys on the counter
"Okay, I left the apartment," I say.
"No, you didn't," she says, and she picks up the overflowing ashtray and some empty beer cans and walks into the kitchen.
"Here, not that you need it," Kathy says, handing me a beer and sitting down next to me on the couch.
"Look, maybe this whole layoff thing is a blessing. These people you work for are passive-aggressive psychos. You're better off without them. My friend, Cindi, at work told me she saw that the test for city carpenters is coming up soon. You should do that, Eddie. Go work for the city," Kathy says, squeezing my knee with both hands.
"Do you know what city carpenters do, Kathy. They do drywall patches in the projects. I'm a union foreman. Remember that part," I say, sipping from my beer can.
"I'm not talking to you anymore, you've been drinking all day," Kathy says.
"Eddie, over here," Paul yells, waving from his car across Broadway.
"Thanks for meeting me, Eddie," he says, pulling away from the curb. "Look, I got the museum of Greek and Roman artifacts on Madison Avenue… the architects… are all up my ass; they want mock-ups. That's all they talk about, fucking mock-ups. It's all cathedral ceilings– this one has your name all over it."
I need you to run the job for me. Make it happen," Paul says, stopping at a red light.
"What am I supposed to do about Vito. Pretend he didn't call me a drunk and personally throw me off the Bronx job," I say.
"Look Vito was just breaking balls alright. You always gotta be so fucking dramatic, everything's always gotta be about you. Boo fucking hoo. People get tired of that shit, you know that, Eddie. Let me tell you something. No one cares about you," Paul says, blowing his horn at a guy on a bike. "They only care about making money. And that's what you should be thinking about, making money".
"You make it sound easy," I say.
"That's because it is. Look, I'll throw an extra buck fifty a week on top of the usual envelope. It's a "yes" or "no" answer, I don't got all fucking day," Paul says as the light turns green.
"Okay, I'll do it, but I want Phil and Vinny with me on this one."
"No problem. I'll call Vito myself and set it all up," Paul says, pulling over in front of a hydrant on Ninth Avenue.
"Thank you, Eddie. This is gonna be great."
"We'll see," I say, reaching for the door handle.
Ok on three I say. We lift the capital onto the pilaster. I screw a section of plank across the face of the capital to hold it in place.
"Make a mix, kid," I say.
"Oh, not this fucking song," Phil says, looking over at the old radio hanging from the ceiling by a piece of wire.
"I hate this song. The guy goes to California, and it doesn't rain, and I got to hear him crying about it– fuck him and fuck his song," Phil says, picking up his hawk and trowel.
Vinny walks over to the radio and turns the volume up, real loud, and starts dancing around Phil in small circles, and singing loudly:
it never rains in southern California
But girl, don't they warn ya
It pours, man it pours
"Who loves ya, baby," Vinny screams with his hawk and trowel in hand.
as the kid dumps the mix onto the board.
"What's up, Brian," I say, putting my hard hat on the bar.
"Oh, the museum crew is here. The usual?" Brian says.
"Yes, please," I say.
"Right," nodding to Phil and Vinny.
"Yup," Phil says, peeling the plastic off a pack of cigarettes.
"Brian, you got a piece of scrap paper I can have?"
"Sure. You need a pen, too."
"No, I'm good," I say, pulling a pencil out of my pocket.
I move my pint of beer to the side and draw on the scrap of paper.
"This is what I'm thinking. For the big rosette, we tie wire some black iron here, and wad from above with hemp and white mortar." I say circling the detail with my pencil
"Give me the pencil," Phil says.
"We're still gonna need a piece of– three-quarter- right here that we can tie to…" Phil says, making an X on the paper.
My phone begins to vibrate, and it moves across the wooden bar. I pick it up.
"Hello. Yeah, this is Eddie. Oh, I see. Okay, yes, I understand. Thanks for calling. Okay, you, too. Goodbye," I say.
"You look like you seen a ghost," Phil says.
"That was the Masons' lawyer. We lost the appeal," I say, reaching for my pint glass
"Motherfuckers," Vinny says, slamming the bar with his open hand. "Motherfuckers."
"This happened to my brother-in-law, he's an electrician," Phil says. "At first, they were gracious to him, they didn't want any animosity, not so soon after the decision. But they never forget, and first chance they got to fuck him, they fucked him good and they're still fucking him."
"What are you talking about, Phil," I say.
"His brother-in-law," Vinny says.
"I know it's his brother-in-law. I heard it myself. Is that supposed to make me feel better, 'because if it is, guess what. It's not working." I pick up my cell phone.
"Local 216," the secretary says.
"Hi, this is Eddie Carrol. I think I'm behind on my union dues".
"Hold on, let me check," the secretary says. "Okay, Eddie, if you pay the balance of $27.50 before the end of the month, you will avoid any late-fee penalties."
"I'll send a check when I get home tonight. Thank you," I say, putting my phone down on the bar.
"How's 'your asshole' feel," Vinny says.
"Really, Vinny. You're kidding me, right. Like I have a choice. We lost the right to vote, don't you get it. That means we're stuck under Vito's thumb forever. So, all that screaming, and all that yelling was for nothing and all that fighting with Vito was, for what? I'll tell you what. Nothing. That's what, absolutely nothing. Come on, let's get back to work," I say, standing up and throwing some money on the bar.
"He's in one of his moods," Phil whispers to Vinny, who nods his head up and down in agreement.
"Why are you home. Why do you have your tool bag," Kathy says, standing in the hallway. "Did they lay you off."
"I quit."
"You did what?"
"You were right, Kathy," I say, dropping my tool bag on the hallway floor and walking into the living room.
"It's not normal to be in a union that's run by some psycho, and work for wise guys who have business meetings in cars.
"I checked the web site. The 'city carpenter' test is up until the end of the month. I talked to a guy l know over in housing who says once I pass the test, they would put a guy like me on right away. Until then I got a shoebox of cash in the closet. We'll be okay."
Kathy puts her arms around me and starts crying.
"Why the tears. I thought you'd be happy," I say.
"I am, Eddie. You don't know how glad I am to hear this. I was so worried something was going to happen to you, oh my God," Kathy says stepping back and laughing, wiping tears from her eyes with the back of her finger
"What did Vinny and Phil have to say about all of this."
"You don't want to know," I say.
"Sure, I do."
"Okay. Well, Phil said, "sometimes, you gotta suck your own cock."
"Oh my God, what does that even mean," Kathy says.
"It means, sometimes, you gotta take care of yourself because nobody's gonna do it for you."
"I like your version better," Kathy says. As she puts her arms around me.
"Edie, is there really a box of cash in the closet?"